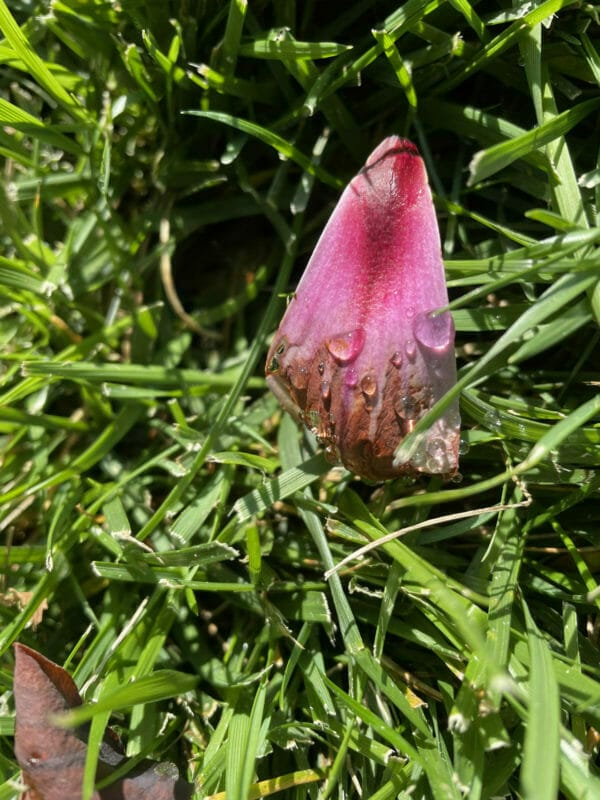 ---
Much depends on a single magnolia petal, sprinkler-starred, lying in thick grass.
I'm struggling lately, my beloveds–as you can probably tell. Every time I think there's a little hope, some-damn-thing else happens.1 I suspect my resilience is reaching a limit, and that is an Unhelpful Thought.
I'm trying to find little things to focus on–cuddling a happy dog, a tiny victory for one of my (grown, when did that happen, my gods) children, a sip of good coffee, a small break in the gasping, terrible heat of summer. If I pay attention to those, maybe I can get through all the rest of it.
At least there's some rain today. Not much–a bare drizzle, tops–but it smells lovely and cleans the air, and a little relief from the heat is better than none. And walking the dogs mean I have to stop often and look at the things which interest them.
Like a single magnolia petal from a tree fooled into blooming again by the release of the heat dome, and tiny jewels of sprinkler-water glittering in the sun. Sometimes, looking at the small things, I know everything's going to be okay.
I just hope I'm right.