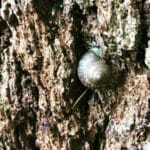 I stayed up relatively late last night finishing the bulk of the copyedits on The Bloody Throne (book 3 of Hostage to Empire, which is wending its way towards publication slowly but surely). I think it's pretty much done except for one last brief pass to tuck in a few stray threads. It was written last year during lockdown (like a couple other things) and my body remembers the stress and strain. I was wondering why I felt so nauseous and unsettled reading some of the passages before I remembered when, precisely, it had been created.
The body knows, my friends. It always knows.
Fortunately this morning is cloudy and very cool. It's the first time in weeks I don't feel like I'm gasping for breath, and I'm not sweating while standing absolutely still. It's GLORIOUS and I want more. The weather app says the heat will return tomorrow, but after that it might taper off a bit. A high of 75F is ever so much nicer than a high of 85F. I know people who live in warmer places will scoff at the PNW's delicate mushrooms, but honestly, I live here for a number of reasons, not least the temperate clime.
We're about a week from the ebook version of Moon's Knight being officially out too; the print version should have been released today but isn't propagating through channels just yet. Ah well, that's the cost of testing new distribution methods. And honestly…I don't think the book will do much. Of course, this is a constant refrain; part of pre-release nerves is the deep unshakable belief that one's book will sink like a stone, with nary a ripple.
As soon as I finish the Bloody Throne copyedits for realsies and schedule their turn-in, I think I might attempt to take a day off. The kids are making noises about tying me to the couch again–jokes, I'm sure, but with a glint in their eyes I recognize from the mirror.
I get super nervous on "days off", though. A day without writing causes an itch to begin under my skin, and the discomfort mounts until I literally, physically have to write in some fashion. Of course I usually solve this problem by working with something I deem unpublishable on "days off", but a significant number of those projects have actually sold, so…I'm not sure what to do. I'm happiest while working, which is fortunate because if I ever stopped the entire casa might sink into a mire, House of Usher-style.
Past Me also put the entire Nibelungen cycle on the playlist at some point, so that's thirteen hours of Wagner playing in the background. I don't know whether this was a prescient choice or a penance. I know I can halt the queue and change it at any moment, but I'm curious how this will play out. I may have to alter it slightly and go on one last Pink Floyd binge before summer ends and I can't listen to them again until the next summer solstice. The poor music algorithm doesn't know what to suggest to me next, throwing up its digital hands and reduced to electronic sobbing.
One thing I'm going to try not to do today is look at the news. I feel incredibly guilty, since it's long been an article of my faith that part of a writer's job is never to look away from the hard bits of living. We'll see if I succeed. The torment of falling down on my duty by not looking may well outweigh the damage of gazing at the fire.
In any case, the copyedits are almost done and dusted, and once they're finished the only thing left on that trilogy will be proofs for the final book. It's not a bad story, I think, but unfortunately a constellation of outside forces conspired to make it extremely stressful. Soon, good or bad, it will be over, and that will be a relief. On to fresh fields and pastures new, so to speak.
I hope you get a chance to breathe today, beloveds. It's been a while since I could take a deep lungful, and it feels sinfully good. Be kind to yourselves, and excellent to each other.
Over and out.