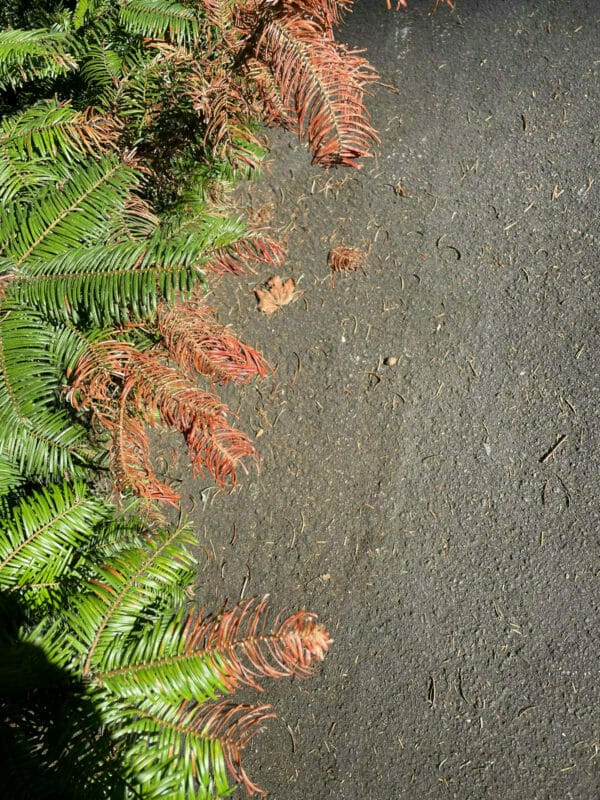 ---
The browned bits at the fir's fingertips were soft bright green in spring. The heat dome crispy-crittered them, and the damage has spread a bit despite the better weather. Even on our morning walk the signs of terrible heat stress are everywhere. Even the ragweed had a hard go of it.
Global warming is real. I have no patience for anyone who willfully refuses to accept the fact, just as I have no ruth left for the selfish who choose to remain maskless and unvaccinated. (Yes, I am aware that vaccine access isn't universal, so keep that objection to yourself because that's not what I'm talking about and my temper is best not tried this morning.)
I'm head-down and buried to my knees in Sons of Ymre revisions. The last third of the book should go relatively swiftly, and that will consume my Friday in honorable fashion. I'll feel a lot better once it's done, and might even attempt a day off–for whatever value of "off" I can tolerate, which will probably just mean writing erotica.
We all have our coping mechanisms.
Have a lovely weekend, my beloveds. Stay cool out there.