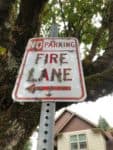 It's a quiet, cool Monday morning–a lot nicer than the last Monday I suffered, and that right out the gate as well. Even the coffee tastes better today for some reason.
It could be the long run I took on Saturday, a sign that I can carefully start upping my mileage. I was quite pleased to find that out, except for the fact that it means I'm going to have to do interval training as well. If there's anything I hate, it's the bloody intervals, but they help with a lot of things and cut down on injuries so I suppose I must.
Today is for retrenchment, scheduling, and decision-making. I might even get the kitchen mopped if I'm extraordinarily ambitious. But mostly it'll be revisions on Sons of Ymre, as well as a rooftop battle in Hell's Acre. The latter's gone about as long as it can without someone getting knifed atop a crumbling alt-Victorian tenement.
My joys are tiny and petty, but they are entirely mine own.
The sprinklers are finally working again. (I will say the solution was hysterically simple, and made me laugh like a hyena for HOURS.) Which means that some of the garden damage will be ameliorated soon. The ferns are already luxuriating in the change, and the honeysuckle's very glad indeed. It's a good thing plenty of bushes were already well-established or that heat dome would have put paid to them all. As it is, I think we've lost at least two rhododendrons. The poor things just couldn't take it.
Plenty of the evergreens in the neighborhood are showing crispy needle-ends. Even some of the lavender is looking scraggly, and once established that plant likes a great deal of benign neglect. At least I saved the tomatoes and most of the peppers.
I suppose I should quit nattering about the garden and get the dogs walked. I'm going to need to lace my shoes loosely today, but not so loose they slip free when I hit warp speed. It's all a balance.
The big event of the weekend (so to speak) was walking up to the craft store to get round magnets. One session with a glue gun later, and I have more fridge magnets made out of bottle caps. The cackling of joy when I realized yes, I am capable of wielding a glue gun was probably disconcerting as all get-out, too. You know they have glitter sticks for those things?
The mind boggles.
In any case, I'd best take advantage of the quiet while it's still here. As soon as I shift to tie my shoes I'll have Canine Halp, and that doesn't even cover the entire brushing-my-teeth situation. I suppose I should be thankful the dogs are seeking to be helpful, because it they set out to be actively obstructionist I'm afraid the house might be reduced to splinters ere long.
I'm cautiously hopeful Monday's going to cooperate. It would be a nice change.