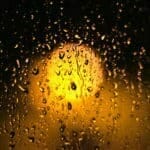 Rain! Marvelous, glorious rain all yesterday. I do have to dump out the basins and catchers under the seedling pots, and even though today is already quite busy I should get some of said seedlings in the ground to take advantage of all the nice skywater.
It's almost enough to make me tranquil. Except revisions have landed, there's a million chores I didn't get to yesterday, and school administrators are doubling down on their bullshit instead of simply doing the necessary thing and moving on.
The fact that I just knew they were going to continue with the bullshit when they were called on it makes it even more irritating.
Anyway, there's the rain to listen to, the dogs to walk, a run in lovely warm summer damp to accomplish, and revisions on the third and final Hostage to Empire book to begin. If I get those final edits out the door this week I might be able to knock off the Sons of Ymre edits next week and be ahead of the game–except for I also need to be producing on Hell's Acre that entire time. I'm ahead, of course, but not as comfortably as I like to be in a serial. At least the combat scene isn't giving me trouble.
A scene that takes a writer weeks to craft might be read in a few moments, and sometimes people think it detracts from the value of the writer's labor. Far from, my friends, far from.
What I really want to be doing is lunging for the end of Cold North. Sol the elementalist and her merry band of companions are in a bad fix indeed; though I know how they get out I am not entirely sure a few of them will make it alive. I suspect, of course, and I'm pulling for them…and yet. It's hard on a writer's nerves, not knowing which of the characters will meet a bad fate in the text.
I mean, there are intimations, and occasionally I absolutely know when a character is doomed, but most of the time it's a surprise even to me. An uncomfortable one, to say the least.
Miss B is very ready for walkies, and is nudging at my knee. Time to get out the door and embarked upon a Monday which has started very Monday indeed and looks fair to continue.
It's enough to make me grab the goggles and reach for a sledgehammer. I'm ready to tango.