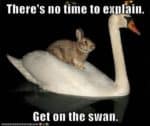 Late on Tuesday–I think it was Tuesday, yes?–I finished the zero draft of Black Land's Bane, first in the Cold North trilogy. That's the Tolkien Viking werewolves, for those keeping score.
I thought it would sell before now. But oh well, at least it's another zero in the bag. It will need a significant amount of working-in and embroidery; right now it's very lean even at 103k words. There's some serious epic chonk that needs to go into this bad boy, including expanding the Giant Spiders section.
If there's anything this book needs, it's more giant spiders. The Valkyrie shieldmaid Arneior steals most of, if not all, the scenes she's in, and the emotional heart of the book is the relationship between the elementalist and said shieldmaid. Men come and go, after all, but a childhood friend with a spear and a temper is forever.
The cicadas are already starting in the treetops, which means it's going to be very hot indeed. We don't get the seventeen-year kind out here, but I can well imagine the din in other places. Regardless, the insects know about the coming heat ridge, and even the dogs are subdued.
Black Land's Bane finished easily; I wasn't even aware I was pushing for the end. I thought, huh, in two more scenes we'll get to the natural terminus, then before I knew it I was there. It's by far the easiest a zero's ever finished itself, which makes me nervous.
I keep waiting for a shoe to drop, so to speak. And since I didn't reach the end with screeching tires, all the energy of pushing through the book is ricocheting inside my entire body. It's unpleasant, but I just have to let it settle. Next up comes revising Sons of Ymre, sending off the line edits on book three (the final volume!) of Hostage to Empire, and then turning my engines to writing two more romances and the zero of Hell's Acre. I've even put some throwaway text on the beginning of Book 2 of Cold North, which opens with Solveig and Arneior imprisoned in an elvish citadel because of course it does, as Arneior would mutter, how could we have expected anything different?
I can't decide whether it's good or bad the elves didn't decide to put them in an oubliette, but Labyrinth references might make the book even more of a hot mess.
*is thoughtful* Not that it's a bad thing, mind. Maybe I should add more giant spiders and an oubliette, or even a Pit of Despair. After the extended Turin Turambar references and the Glorfindel anagram I'm sticking in, I'm not sure there's really a good place to stop. MORE IS MORE, AFTER ALL.
Still, that's for revision. Today is for preparation, bracing ourselves for the coming bad weather. All we can hope for is some part of the predicted heat ridge cracking earlier than expected. At least we've the downstairs, which stays cool even in the most torrid weather.
I'm devoutly hoping for no gender reveal parties kicking off border-jumping wildfires this year, too. It's a small dream, but it's cherished. I might be recovered enough from this zero draft to risk heat prostration; if I set my alarm early enough I can get out while it's still relatively cool.
Not today, though. Today I try to get the flywheel inside my head to spin down. As easy as finishing the zero was, recovery is correspondingly harder. I knew there was a catch to a stroll over the finish line instead of a desperate scramble.
The dogs need walking, and I think I glimpsed Carl in the backyard. Maybe I should take the Sekrit Weapon (i.e., the Golf Club) along.
Further bulletins as events warrant…