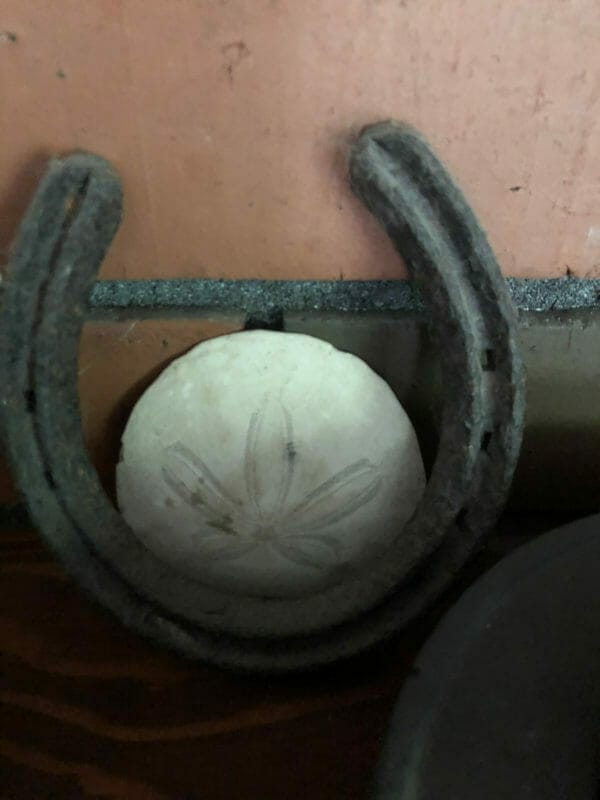 ---
I was cleaning off the mantel (I've been nesting lately) and came across a whole sand dollar a very good friend gave me years ago (well before lockdown) as well as a horseshoe found I know not where. It seemed a good omen, especially after I dusted and arranged them in pleasing fashion.
Tomorrow the Prince and I go for our second vaccine jab. I'm almost beside myself with anxiety–not over the shot itself, but afraid that some-damn-thing will happen, there will be some organizational snafu, and we won't be able to get them. The absolute lack of any competence during the previous administration left a deep mark; I'm overly nervous.
All signs are it'll go smoothly, and I expect some short-term side effects like the first dose had. Today will be spent prepping everything in case those wipe me out for a day or two.
Still…I'll take all the luck I can get, and share it with you. May we all be fully vaccinated soon, beloveds; and may we all have a quiet weekend.