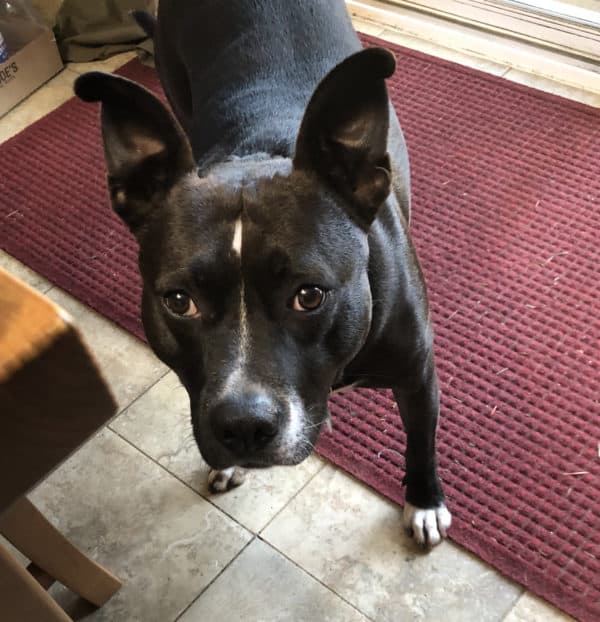 ---
I know I keep posting pics of Boxnoggin. I can't help it. He's just so photogenic, truly a handsome boi.
This is our favorite square-headed canine attempting to drill a hole through me with his gaze, all in service of gaining a bite of my fiery chicken curry. Despite me telling him he would absolutely not like the result, he is bound and determined, because hope springs eternal in the soul (and the stomach) of Dog.
He did not get any fiery chicken curry, but he did get to split a treat biscuit with Miss B after I was finished with lunch.
What can I say? I'm a sucker.
I'm exhausted, coughing, and fatigued. Can't tell if it's allergies, plague, flu, or just the last year and a half finally coming home to roost in my poor corpus, but whatever it is, I spent most of yesterday in bed and am about to repeat the trick today. Wish me luck, and remember: Mask up, wash your hands, and hydrate. We're not out of the woods yet. Far from.