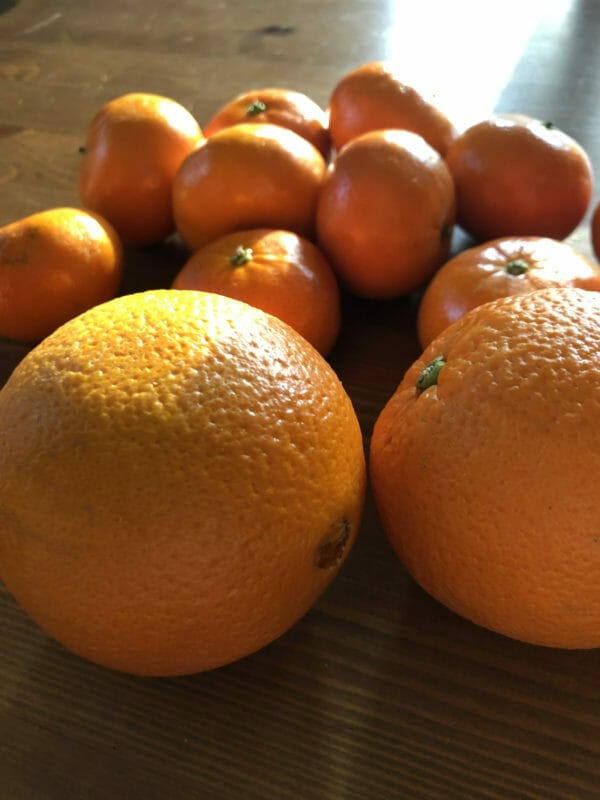 ---
Apparently my body wanted something only to be found in potato-leek soup last night, because I had two bowls, went to bed afterward, and am feeling much better this morning. The quiet, shaky sense of returning strength–I hesitate to call it health–is entirely welcome. It's akin to the relief after one finishes throwing up and slumps trembling near the cold porcelain of a commode, knowing illness will return in a short while but savoring the temporary relief.
So to speak. And you're welcome for that mental image, I'm sure. Still, it's the only one that comes close to expressing the feeling.
This morning the sun came through the deck door, making everything on the dining room table glow. The oranges looked good; I could almost taste the light and vitamin C in each one just by watching.
A bowl of soup, a pile of oranges in morning light–such are the simple things that end up saving us. Short-term relief or not, I'll take it. Maybe if I sleep enough today the tremulous sense of survival will strengthen.
I wish you a sunny Friday and a peaceful weekend, my beloveds. Be gentle with yourselves; we've all been through a lot lately.
Over and out.