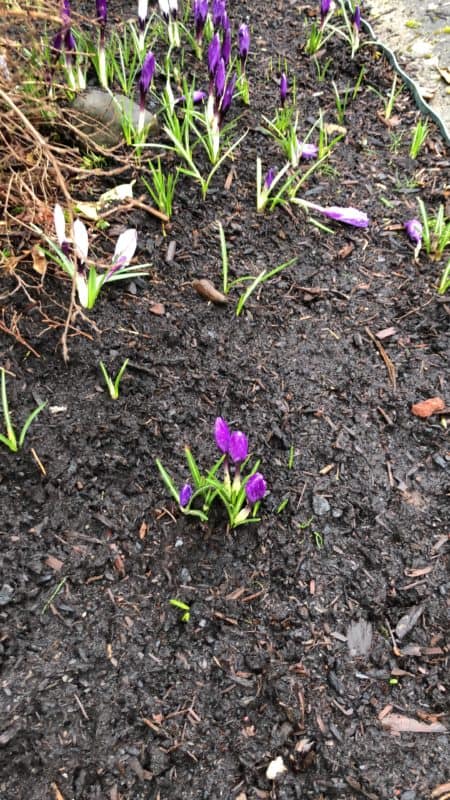 This photo would have been a lot nicer, but the dogs were yanking at my waist, eager to get on with things. But it's nice enough, I think, for a sunny Friday. Spring is here (Spring is here, life is skittles and life is beer…)
We had snowdrops before (and after) the snow, jonquils hard upon their heels, and now there's crocuses and daffodils. Cherry trees are beginning to bloom, except for the one down the street, which has been blooming early as it does every damn year.
I think that tree knows something I don't. But that's not unusual. The magnolias are full of furry buds, too. The hydrangea and clematis are bearing fresh green. I'm trying to be hopeful for the roses and the grapevines.
It should be a season of renewal, but I simply feel exhausted. Part of that could be working through the weekends, as I will have to do for the foreseeable future. But a surfeit of work is better than a scarcity, world without end, amen.
Next week there'll be a cover reveal, and later this month a new release. The omnibus edition of HOOD, not to mention Season Three, is inching its way through the pub process. And Boxnoggin is next to my chair, with great sad puppy eyes, begging for the morning walk. He absolutely needs to get his snoot in a few more crocuses before they're gone, and heaven help the hyacinths once they bloom.
I suppose I'd best tie my shoes (with a dog's help, of course) and get going. Happy Friday, beloveds. Get some sun if you can, and take a deep breath.
Maybe, just maybe, things are getting better.