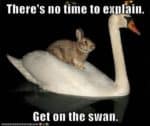 This morning I peered at the internet, said "what in the Sam Hill…" and immediately thought of Stonehenge. It's pretty certain the saying was around before Hill built it, but I never let that get in the way of a good free-association.
Yes. Hello. Good morning, it's Tuesday, my brain is twenty-four coked-up monkeys partying inside a skull full of breakable things and odd ends, and that's even before coffee. Once caffeine gets in there, it's going to be a real party.
Yesterday was spent on the first third of Black God's Heart, which needed trimming and shaping in light of the finished arc of the book. It'll get easier as I go along, since the more I wrote the more of it I could see, and I eventually arrived (in a series of oscillations) right where Book One needed to halt.
Or… maybe not. I'm of two (more) minds about the ending, which has never happened to me before. I think I've the right one, though it's counterintuitive; I would prefer the book to end a different way but a story does as it does.
Which means the ending's a question for a different day. Today is for revision now that I see the shape and have a whole corpse, even if the fringe at the toes may need a slightly different trim once I finish this pass. My urge to pack a lunch, get in the car, and drive up the Gorge to see the ol' Henge again probably has something to do with avoiding work and wanting to sink into a good long drive where I can dream and build new stories.
It's so uncharacteristic of me to want to leave the house at all, let alone for a car journey, that I'm a little weirded out. I'll ascribe it to pandemic stress and the urge towards solitude; I haven't had the house to myself in months. Not that it's bad–I have doors to close should I need it, and can always go for a rambling walk in the park(s). I know I'm lucky. And yet if even I'm feeling the urge to flee, well, I can imagine how bad it is for others who don't have my luck.
*sigh* So it's back to revision today. Yesterday's work was not all I'd hoped for, but it will get easier as I go on. I'm waiting for the point where The Gangster in the story finally clicked into place and I saw his motivations clearly, plus once I've salted in a few more mentions of the Big Bad (not the garden-variety bad) the entire fabric of the book will hang much more smoothly.
At least I know what has to be done. Which is far better than just wandering around in the dark with a machete and a cord, looking for a socket or a monster, whichever happens first.
The coffee is half done. The monkeys have noticed I'm imbibing it. The dogs are waiting for their walk. And yet I linger here, glancing at the cedars out the window every once in a while, waiting to hear their whispers.
Sooner or later, they say.
Sooner… or later, you'll be free.
I just have to work a bit first, that's all.