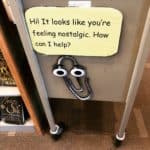 I was going to do a whole Masto/Twitter thread yelling about Isildur last night, but there was the Incident with the Vindaloo-Coated Rice Grain at dinner and then I was quite naturally worn out, since the day had been unsatisfactory at best despite getting all my wordcount in.
The cognitive load of 2020 is something, ennit. I feel like the year itself, rushing past, is deforming me like a salmon swimming upstream to spawn. Plus, I have a LOT to say about Isildur, and most of it requires some background. If you're not interested in my Tolkien binge, you might want to skip this particular blog post–and probably tomorrow's as well, since this is gonna be a two-parter.
Still here? All right. Strap on your helm and get ready for some massive OMG WTF. Let's go.
---
I spooled up the Fellowship of the Ring movie earlier this week, figuring that the Tolkien binge deserved to be visual as well. (I still get chills at Cate Blanchett doing the voiceover.)
We see Elrond in the prologue, driving home just how old Earandil's son is; it reminded me of later in the movie when he tells Gandalf, "I was there the day the strength of Men failed." Now, normally I'm Team Elrond all the way–he might be constipated, but he's also a solid mensch most of the time–but I'd just finished reading the Akallabeth chapter and it occurred to me that maybe, just maybe Elrond should lay off Isildur a little.
I'm about to get a little nerdy here in order to give you background. Just… trust me.
Now, Elrond and his twin brother Elros saw their mother Elwing1 throw herself into the sea rather than give up a Silmaril to the remaining Sons of Feanor2, and the boys were adopted by Maglor3 and never saw their dad again. They were essentially orphans even though their parents are celebrated in song, and you'd think that would give Elrond a little bit of fellow-feeling for Isildur.
Because my dear sweet gods, Isildur had it rough, and I didn't realize quite how rough until my last read-through of the Silmarillion.
Isildur is descended from Earandil too (he's the however-many-greats-grandson of Elros, who decided to be counted among mortal Men4), so he's a kinsman of sorts. But Isildur grew up in Numenor while Sauron was in charge, which was… not ideal.
You see, Sauron was the henchman of Morgoth, the Big Bad of Arda. Morgoth's essentially a Luciferian figure5 but his ass was whupped by the Valar and Earendil (big battle, lots of dragons) at the end of the First Age. Sauron decided he didn't want to go back to the Valar and possibly get capital punishment or worse, so he fucked off to the hinterlands and started fooling around calling himself the Lord of Gifts and helping people out–for a price, and the price was rarely immediately apparent.
And he was GOOD at it! Sauron was Stalin to Morgoth's Lenin, sort of?6 Before the whole Rings of Power thing, only Galadriel and Gil-galad refused to have any truck with this guy calling himself Annatar7 and the Valar were busy with getting all the Elves back home and repairing the damage the huge battle had done, plus they were all "Men? We don't need no stinkin' Men, Iluvatar can deal with that, we've got all we can handle."
One suspects even Manwë8 was feeling kind of harassed at this point, what with Ulmo lifting an eyebrow every time their gazes met.9
Anyway. The Men who fought against Morgoth got long lifespans and their very own island homeland kind-of-within sight of the Deathless Isle, which was a pretty sweet deal. (Look, I know this is all very boring and nerdy, but I have a point, I PROMISE.)
That isle was Numenor. The first High King there was Elros; the kings of Numenor were descended from him and Elendil was too, on the distaff side.10
Fast forward a few *mumblemumblemaybethousand* years and past the whole "creation of the Rings of Power and war of Sauron vs. the remaining Elves" thing, and Numenor was a huge power in Middle Earth. But Sauron had noticed them, and he was always more likely to try to corrupt Men.11 Plus there was that whole "Gift of Iluvatar" thing.
In other words, death.
Plenty of Numenoreans started thinking "WTF is this death thing? Elves get to be immortal, and we can sail west to the Undying Lands. I mean, we're not supposed to, but we could… you know, maybe the Valar weren't being quite honest with us…"
No doubt Sauron thought, hey, that's handy! And he settled down in Mordor to wait after he blew his cover with the whole Rings of Power thing.
Tolkien was, of course, intimately acquainted with the fear of mortality. You could say his entire legendarium is a protest against the senseless slaughter he saw in WWI's trenches.12 It's quite clear in the Akallabeth chapter that it's fear of death that prepared the ground for Sauron, although Tolkien says earlier in the Silmarillion that Morgoth got to Men before the Valar could in the First Age and planted a fear of the Gift in them, sensing it would bear fruit later.
SO. The last and most powerful king of Numenor doesn't want any of this death bullshit, thank you very much. He marries the true heir to the throne13 and then decides "You know what? I'm a super badass, I'm going to SAIL TO THE CONTINENT and CHALLENGE SAURON!"
The Numenoreans who were still tight with the Elves were all "this is a super bad idea" but Ar-Pharazon14 sailed off to the Continent and challenged Sauron to combat.
Now, Sauron was sitting in Mordor, and he looked at this dude, and I can only imagine he smiled like a fox watching chickens march right into its den.
Ar-Pharazon, because he was totally That Dude, sent his heralds out to say, "Yo, Sauron! Let's fight! Or, you know, you could just be my vassal, because look at my army, right? IT'S SO HUGE!"15
And Sauron said, "…Okay."
So Sauron was taken to Numenor in chains, which was of course right where he wanted to be. And Elendil and the Elf-friends were all "guys, this is a really super bad idea" but Ar-Pharazon and his buddies were like "SHUT UP," and started rounding up Elf-friends and putting them in prison.
As he'd planned to, Sauron talked his way out of chains and into Ar-Pharazon's cabinet, and they were best buds for a while. It got to the point where Sauron even had a temple to Morgoth set up in the middle of Numenor's capital city, and was offering human sacrifices to his "master."16 The sacrifices were–you guessed it–most often Elf-friends.
One gets the idea Orwell and Tolkien, while not exactly getting along, might at least have agreed on a few things about human nature.
This is the world Isildur grew up in. To top it all off, he wasn't even the favorite son, that was Anarion. Anarion was named after the sun, Isildur after the moon. You get the feeling that Elendil, even though he was sort of a standup guy, couldn't help but play favorites, but Isildur was like "yo, this is cool, I love my brother AND my dad." But at the same time, there's human sacrifices going on, and living under a despotic regime isn't good for anyone.
Sauron takes it into his head to cut down the White Tree of Numenor, and it's not Elendil or Anarion who sneak in past all the guards and take a fruit from it, basically ensuring the survival of a scion of one of the Two Trees of freakin' Valinor. No, that's Isildur, basically lifting a giant middle finger to Sauron, because he kills some of Sauron's lieutenants and cronies in the process of sneaking in and not-so-sneaking out. And Isildur got totally trashed during it17 and only recovered when the sapling bore its first leaf.
Then Ar-Pharazon, egged on by Sauron–who is basically the head minister now, Walsie to Ar-Pharazon's Queenie18–decides "You know what? Screw this death thing, Imma sail West to the Undying Lands, and if the Valar don't like it, I'll make them my servants just like I did with this Sauron dude the Elves were saying is all big and bad."
Elendil and his sons look at this, and Elendil says, "All right, boys. Get the ships ready, because this is not gonna end well." So Isildur and Anarion prep getaway conveyances like the good sons they are.
And then… it all goes even more pear-shaped than Elendil could ever imagine.
To be continued…