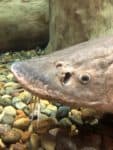 I spent the weekend on line edits for an upcoming romance (you guys are gonna love this one) and crashed pretty hard Sunday afternoon. Every wound and swelling left over from Boxnoggin trying to murder me via pavement was speaking up, and I had a headache so bad I was thinking "brain bleed, Lili, you're gonna die."
So I made dinner and went to bed early, figuring if I was going to shuffle off the mortal coil I might as well be snuggled under comforters when it happens. There were confused dreams of the fall of Gondolin mixed with a bank-heist caper and a Shannara-style wishsong sequence through a city overgrown with giant sentient tentacles, too.
It was fun inside my skull last night.
In any case, the headache is gone as if it never existed, I feel a thousand percent better, and the swelling has gone down dramatically. Of course I just needed rest, and was unwilling to take it because there was work to be done, dammit.
I also learned a new word this past weekend: Irisu. Apparently it's Japanese for "not answering the doorbell even though you're home." It pleases me there's an actual term for it.
I don't know if this is exactly accurate–if a native or educated speaker is reading this, feel free to correct in the comments–but it's a concept I love. The doorbell, like the telephone, is a convenience, not an obligation, and in a world where we're expected to be "on" all the time it feels delicious to carve out a little space for oneself. (Especially when it's employers expecting us to cater to corporate whims 24/7.)
In any case the line edits are sent off–my editor is a bloody saint, I love her, and she is available for hire if that NaNo novel of yours wants a shot at rising to the top of the query or slush pile–and today I take a short easy run and a whirl through the portal fantasy one last time before it goes out the door and on submission. That should eat up half the day, and maybe if I play my cards just right I'll be able to take half Monday off in recompense for working all damn weekend.
I don't want to relax too much, though. For one thing, the sudden release of pressure might cause the bends.
Boxnoggin feels pretty bad about the murder-by-pavement thing; I might not take him on a run for a while just in case. His stomach seems a little nervous, probably because I was not my usual self this weekend, being mostly nonverbal and stare-y. He keeps trying to lick at my healing wounds, his big brown eyes full of pleading when I flinch and say "ow, kiddo, maybe not that." Miss B, of course, has decided to show her concern by relentlessly bossing and herding both of us. Boxnoggin will break off playing with her to trot back to the office and check on me, his head cocked at an anxious and inquisitive angle; she will race down the hall and skid into said office to give a sharp, half-muffled bark (since I will snap "don't take that tone in my office, woman" at her) and nips and herds him out to the living room to play some more.
It's a good thing they have each other to keep occupied. Just thinking about amusing either of them for a stretch makes me tired.
And now it's time to get out the door, since I've already crossed off a few things on the to-do list. Retreating to the couch with Unfinished Tales sounds like a lovely way to spend the afternoon, and might even give me more fuel for yelling about Tolkien™ at a later date. Which I'm sure you're in breathless anticipation of, my dears. (I have a lot to say about Feanor, but who doesn't?)
Anyway. Happy Monday, beloveds, we're on the downward slope of 2020 and it looks like the coup might have failed this time (of course, they'll just try again harder in 2024, I'm sure) but the damage is deep enough to satisfy even the worst sociopaths in office.
…yeah, I'm not very optimistic today. Maybe it's the scabs and the residual swelling.
Over and out.