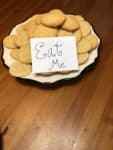 It's the last Monday in 2020. I just read John Scalzi's reflection on the year–my own is closely parallel. On paper, it wasn't a massively bad trip around the sun. Our day to day life didn't change much with lockdown, except for my son not going into the building for his last year of school. (Frankly, he likes home learning better. So would I, in his shoes.) I have a new agent, I sold some books. We're largely still healthy here.
But that's on paper. Out here where the rest of me lives, 2020's been almost as stressful as buying the house, or the terrible Divorce Year. At least during Divorce Year and house-buying I had some kind of goal, I knew things would Get Better.
2020 has given me no such assurance. I'm forced to regard simply surviving the year as a badge of honor, and even if 2021 is worse we can be proud of surviving its predecessor.
At least, so I think.
I spent Boxing Day through the weekend doing what I could to refill the creative well, including a little bit on the Viking werewolf gothic story. It may turn out less "gothic" and more epic, but for right now I'm just playing, using it as a break from HOOD and Black God's Heart. It's always good to have an unsold book to make other projects jealous of.
Christmas was… difficult. There are good years and bad years, and this particular year was dragged over bare wires, the insulation stripped free.
I'm not sure how often I'll be in-office before the official end of the year. I just want to hide in my closet, preferably with a bag of edibles, until 2020 is gone. I'm not the girl in a horror movie who comes out when she thinks it's quiet, oh no. I'm staying in the bloody hiding spot until well after the credits. A final chase through the house might be in the script, but they're gonna have to get another girl for that. I'm done.
The dogs don't care about such things as calendars, and it's a good thing, too. They know only that the Time of Ham (a blessed time that always happens in winter, its lore passed down from one dog to the next) is almost past and the Time of Running While Swearing At All These New People On The Road is about to begin. Things won't calm down and get back to normal until the first week of March or so, when all the people who are going to continue running have found their routes and the rest have decided–probably wisely–to stay home. By then Boxnoggin will be used to running on my right side, and hopefully we'll have less gravel to pick out of my skin.
Hopefully.
I have grand plans of wordcount today, but I'm not sure I'll get there. I might celebrate it being the last Monday by continuing to poke at the Viking story. The protagonist has a very strong voice in that one, and I'm sure there might be a troll or two. In other words, big fun.
We're in the home stretch. Be careful and hydrate, my friends. I'd hate to lose you now. If we're trudging for the end of the year, at least we're not doing it alone.
*wanders away muttering about standing stones*