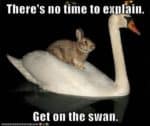 The Princess works at a grocer's; the store requires all customers and staff to mask up or I would be asking her to quit. There's no denying her paycheck contributes mightily to the household; she pushed very hard to take over a couple monthly bills–it makes her feel Grown Up, which she is; is also is much cheaper than having her own place by an order of magnitude. Like, ridiculously cheaper.
Those considerations are weighty, true. But when I swung by to pick her up from work yesterday, the place was jammed. Looming lockdown has everyone scrambling, and I have been tentatively broaching, "You know, we can cut some financial corners and make it okay if you quit and stay home."
She's having none of it yet; I can't force her. But dear gods, how I worry.
Masks, temperature checks, and attempts to keep distancing are all de rigueur at the store for employees; there were one or two customers who grumbled about masking but swift action from a couple managers put paid to that. So far we've been lucky and I'm not sure if the bug we had months ago was actually the plague, or if my recent illness was a recurrence instead of me just working myself into the ground because stress. It would be nice to have testing capability or a federal government run by actual noncriminal adults, but we make do with a governor (who just won re-election, thank goodness) who is following the science and staying the course in the face of resistance from jackass racist death-worshippers.
Small mercies.
I can't imagine how parents with toddlers, or with school-age kids too young to be left at home while they're forced to work, are handling this. I can't imagine how healthcare workers are coping. The guilt of survival, of having it easier, is immense.
Last weekend I felt some hope. This week seems determined to crush it out of me; I'm checking Is This A Coup? almost daily. I can't tell if the weight in my lungs is leftover from illness or just plain stress.
At least I'm able to work at about half productivity, which means two projects at once instead of four. So we won't starve just yet, and we're extraordinarily lucky that my work is home-based.
Even smaller mercies, I suppose.
Also, since a few of you have asked: No, I am no longer on Instagram. I was going through the settings and found out the platform had been "liking" posts for me.
I never "like" or "heart" or whatever posts on any social media; it's an anxiety thing. If I like or heart or star or whatever one thing, I start spiraling down a hole worrying that someone else will see it and be hurt because I didn't see or like their thing, and my feeds move so quickly it's just an invitation to despair. So I know damn well I didn't do it, and that only leaves chicanery on Instagram's part. This chicanery probably cost someone ad money, and I will not be party to this bullshit. So, no Insta for me, though I am still kind of squatting on my name there so no impersonators (long story, I would have thought the world was fed up with merely one of me) can do their bullshit. It's sad, because I enjoyed doing picture posts, but the Friday photos here will have to suffice; I'm looking into Pixelfed as an alternative.
No mercy in that, small or otherwise. I'm just noting so you guys know what's going on.
And now, having nattered on and on about nothing very interesting in particular, I shall finish the coffee I almost splattered down the hall on my way to the office this morning and prepare to take the dogs on their daily rambles. Boxnoggin is particularly interested in the prospect of another run today; I think he's beginning to crave them. Necessary evils can be fun sometimes, I'm sure.
It's only Tuesday. Time has become as elastic as it was during my sleep-deprived phase of new motherhood, though I haven't mistaken diaper rash cream for toothpaste yet.
Tiny mercies, indeed.