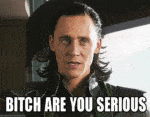 Five days or so of intermittent fever (my body likes to cook itself at the slightest provocation), coughing (fortunately that's going down now), body aches (somewhat of a misnomer, I feel I've been beaten with a truncheon), postnasal drip (though fortunately I can still smell when the decongestants work).
Pretty sure it's not the plague, as my digestion (for what little I feel like eating) is ticking right along and like I said, I can still smell. But still, it's unpleasant. I think my body is in revolt against the bullshit it's been asked to endure the last four years, let alone the last few months.
I've spent a lot of time sleeping since I fell ill. Normally I absolutely cannot sleep during my "daytime", even if it's in the middle of the night. (Long story.) It's hard to let down my guard enough to nap, sleeping requires barring the door and starting a long slide of preparatory maneuvers impelled by habit.
It's not that I can't relax. It's that I need to feel safe to sleep, or simply be so exhausted I don't care. I haven't felt safe since waking up in 2016 and realizing what I'd written had come to lurching, terrifying life.
Anyway I have all the subscription stuff prepped for this week. I had about two usable hours of energy yesterday, so I spent it getting that all done up. HOOD needs the end of its third season finished in zero form, Moon's Knight needs a polish, and The Black God's Heart is my NaNo novel.
I should set that last up.
I just wish I knew whether there was a chance at us saving ourselves despite gerrymandering and voter suppression (there are no "red states", just voter suppression states) or if I should walk into the sea now.
I have coffee that I can taste in bursts, though. The dogs are both eager for a walk, though it will be in the rain. Jacqueline du Pré's cello is coming softly through speakers; the hardest thing will probably be tying my shoes with Boxnoggin's "help." He longs to be useful, and doubly longs to be under a dextrous, gentle pair of human hands. It's his favorite location, even better if he can chew on something.
So I wait to see if the sea gets me. My nerves are shot and my body's breaking down under the strain. But at least I'm largely sure it's not the plague.
Yet.
With that silver lining, my friends, I shall leave you. It's time for a round of decongestants and the aforementioned shoe-tying. Stay strong, drink water, don't be racist or fascist.
It's amazing how many people can't manage the last two, even with all their simplicity. If I was ever optimistic about humanity, rest assured I labor under no such misconception anymore.
That hurts more than the rest of it, but I'm too tired–and ill–to care.