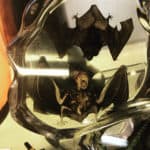 It's still dark outside, though dawn is coming up. The marine layer is often so thick we don't see the sun for days in winter, and while that was disconcerting during the summer smokestorm, it's pleasant and cheerful now, like a warm blanket. At least the gloom is natural, things still have shadows, and there's no tinge of burning to make the animal muscle just below my occipital ridge tighten.
I took Sunday all the way off. No work allowed (after a 4k push on The Bloody Throne on Saturday), only housecleaning (the fall purge and nesting is well underway) and watching movies. I watched a Shyamalan flick everyone panned but I thought was pretty good, an episode of Generation War which was difficult, and a weird low-budget WWII horror film, which shall remain unlinked because I'm not at all sure about the intentions of the people who funded it.
Consequently I'm up early, and the caffeine is soaking in. Two weeks ago I thought I'd finish this zero, now I'm just tired and plodding, head-down. It's like that moment in any action movie where the protagonist is so physically damaged one almost can't bear to look, but I don't have to be pretty when this ends.
I just have to survive.
I meant to get some friend-reading done–the reading one does for writer friends, that it–but the broken and stripped wires inside my head meant I didn't have the bandwidth. Still, this morning I managed a little while still in bed before dawn, the dogs still dead asleep and heavy against my shoulder, hip, and knee.
They do like to spread out.
Anyway, I'm privileged to read a draft of The Silent Places, and it's good. It's really good. So good I'm resenting having to lay it aside and turn to my own work, which is a sign of recovery in and of itself.
Slowly, hand over hand, I'm climbing free of the pit. But I'm not out yet, and this zero has to die. I have two revisions due in mid-November, too, so I have got to get this off my plate. Yet I can't push at the pace I want; for one, I literally can't physically sustain it and for another, the book will balk. It takes the time it needs.
May we all take the time we need today. It's hard, especially with disaster barking at our heels, excited to make our acquaintance. But I hope, my beloveds, that you get to take a deep breath today, and that there is some moment of grace lurking between the tasks that must be finished, the posts that must be doomscrolled past, and the breathless hurrying in the face of catastrophe.
I know it doesn't sound like a lot, but a tiny moment is all I have today so I'm sharing it with both hands. Autumn has arrived and we still endure, you and I. If you're reading this, you've survived this far. And that–as I keep saying–is the victory. We're still alive, Koroku, we'll manage somehow.
Pretty or not, here we are.