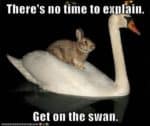 Another lovely grey foggy morning, and the fog is not bearing a tinge of smoke. I did wake up with a cold wet nose in my armpit, which explains some of the dreams.
It was Boxnoggin, of course. I was amazed he could breathe, but he seemed perfectly fine. In fact, when I moved, the damn dog slithered closer and settled his nose as close to my armpit as possible once more.
I can't think it was pleasant for him, but he seemed determined.
I have coffee, and am looking over yesterday's work. Stopping for a weekend day, even though it no doubt bolstered my sanity and will give me long-haul endurance, was upsetting in the extreme because I knew it would also give me a Monday of just-barely-enough wordcount instead of the type I need.
Ah well. The barbarians have reached the capital and now the general to the north has gained word of a few things. This sets up the endgame; today I think I write the new emperor going violently bonkers, not to mention more of the siege. I should also do the ride of the southern army, and there's a lady in waiting with a single blade versus several heavily armed guards to write as well.
I can barely stand to look at social media, let alone the news. I suppose I'm close to despair; even when it's so manifestly obvious that hatred is a losing game, so many people are still determined to stay until the bitter end. They could walk away–all of them could simply find something else to do that isn't mass murder, suicide by virus, and hatefulness. It lies well within their power to just… stop.
And yet they won't.
Of all the difficult-to-swallow things lately, the number of people absolutely determined to keep propping up a death cult with their own bodies and health because it once paid them a bit more than the average serf is perhaps the most personally shocking. I fully admit I did not grasp the extent to which white supremacists not only wish death on others but also seek it in the most painful and degrading way possible for themselves. Dying of choking on your own sputum while a cytokine storm rages through your body is deeply unpleasant, but I suppose they think whiteness and ill-gotten gains will save them.
The money might make misery slightly more comfortable, but in the end you're choking to death on your own snot anyway, not to mention carrying the burden of all the people your selfishness infected. It boggles the mind that these people worship death and white supremacy so much they actively pursue such an undignified end.
…these are the contents of my head this morning, and they're not pleasant or comfortable. I'm already tired and waiting for the caffeine to kick in, hoping beyond hope I can finish this damn zero draft this week and maybe, maybe find a little hope somewhere in the world.
At least finishing the zero is something I have a small amount of control over. Hope seems beyond me at this point. I wrote a whole goddamn book warning people about the risks of putting Corona Caligula and his criminal cabal in charge, I've been telling people for decades that regressives (those people who call themselves "conservatives") are dangerous, murderous, racist asshats, and nobody listened. Even now a significant proportion of people aren't listening, or are minimizing the depths of the emergency in which we find ourselves.
I'm tired. I'm so tired. Even the coffee isn't helping, and dragging myself through the end of a zero today seems insurmountable.
So it's time to take the dogs for their morning constitutional, force myself to run, and do all the things I know I should. There is no happiness for me today, merely habit to carry me through until I can perhaps find some tomorrow. Or the day after. It's endurance now, and while I am quite good at sheer stubborn enduring it's also exhausting.
Be gentle with yourselves today, beloveds. And if you have a little hope, good. I have none today; keep and burnish it for me.
Over and out.