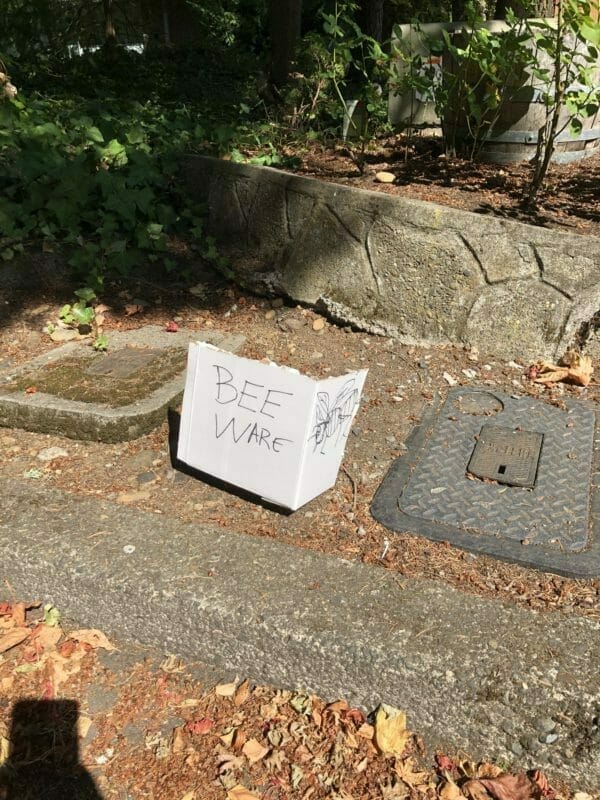 You might not be able to see it, but the crack between the concrete and the dirt behind the sign holds the entrance to a beehive. On warm mornings they are busily flying in and out, pollinating, gathering, doing their bee business. The people who live there put the sign up a couple weeks ago, and I think they absolutely mean to leave the bees alone long-term since they're not harming anyone. Which makes me feel good; every time I pass plenty of the little fellows come to say hello and play tag with Miss B.
When I've felt like humanity is a shitshow not worth saving this week, I've thought of this–people quietly leaving the bees alone, merely putting up a sign to protect both the hive and passers-by. And somehow, it makes the rest of us worth fighting for.
We don't have to be awful. And really, most people aren't.
Gods grant I remember it.