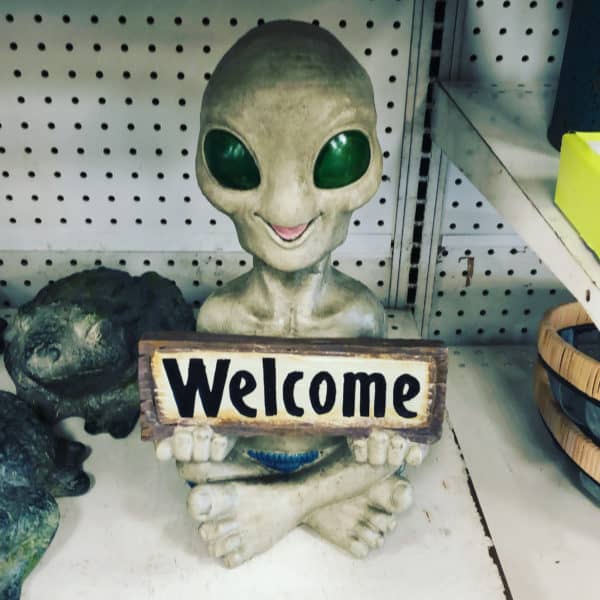 I was at the supermarket the other day, saw this fellow, and burst out laughing because I'm writing an alien romance (in all my copious spare time, naturally). I would have picked him up if he'd been on clearance, but I'm going to have to wait.
If it's meant to be, it'll happen.
It's Friday! We survived another week. I'm very nervous–the skies here are apocalyptic, and stepping outside means trying to breathe through a LOT of smoke. We need rain, badly. I'm going to have to run on the treadmill, which isn't really a hardship, but still… the anxiety is living in my chest, making itself comfortable in a trembling tight-curled ball.
At least it's D&D night, which means I can let my id out to play. I think we're planning an owlbear rescue operation. Our group is about two things: animal rights and seducing, with a healthy dose of killing the rude and/or the evil.
If you're thinking "that sounds hella therapeutic" you are 100% correct.
Have a good weekend, my beloveds. Be gentle with yourselves. This is all awful, and like I keep saying, survival is a victory.
A toast, then. Here's to victorious us.