That's right, my lovelies! Today is the (long-awaited) day the sixth book in the Watchers series drops!
---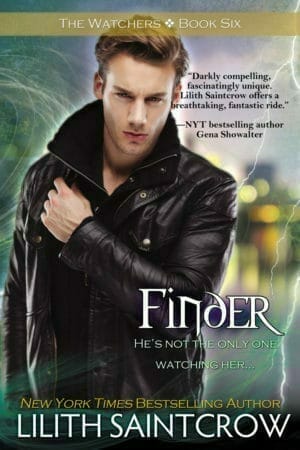 He's not the only one watching her. . .
For years Jorie Camden has been quietly helping her police friends pursue cold cases, and she's paid the price over and over again, her talent for Finding stretched to the limit. Now something different is stalking the streets, taking children–something old, and foul, and Dark. The cops won't admit there's a problem, so what can a Lightbringer do but solve the mystery on her own?
Caleb is a Watcher of Circle Lightfall, and his mission is simple: protect the witch he's assigned to–the witch who just happens to be able to touch him without causing agonizing pain. It's his one shot at redemption, and it'll take every weapon he has, plus his willingness to play dirty. Even if his witch seems to be chasing something no one can see.
Yet something Dark is indeed in their city. And now that it's aware of pursuit, it has plans for Jorie and her talent–plans not even Caleb might be able to stop. . .
NOW AVAILABLE AT AMAZON, B&N, KOBO, GOOGLE, AND APPLE.
---
It's been a long, long time. This book has had a particularly difficult road to publication (though nothing like Afterwar, thank every god there ever was or will be) and honestly I never thought it would see the light of day. But it has, it's finally here, and I'm super glad. A big shout-out goes to Brenda Chin, editor extraordinaire, who didn't give up on the book (or me!) when the going got tough, plus the crew at Belle/ImaJinn who didn't either. And, as always, a special thank you to my lovely Patreon and Gumroad subscribers, who got to see little bits of the book and cheered me over the finish line; last but not least, thank you to all the fans who wrote to reassure me that yes, you would like to read another book about the Circle's black-leather knights.
I have other news in the pipeline, but today is for performing my usual release day feat of sticking my head in a bucket of ice water and staying there until the performance anxiety abates a bit. Soon enough I'll be back at work, as usual; it's nice to reach a mountaintop and gaze at all the peaks yet to climb, breathing deep and knowing you've at least scaled one.
Some days, one is enough.