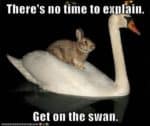 Woke up with a few story ideas running around my head, which hasn't happened for about a week and a half. For most of that time I was absorbed in finishing a (messy, oh so messy) zero draft of Moon's Knight.
I don't know why my mini nervous breakdown needed me to shred my hands producing around 10k words of a portal fantasy every day for over a week, but that's what it demanded so that's what I did. Now the story's finished and I'm on a much more even keel. (Well, as even as my keel ever gets.) My hands hurt, but ice, stretching, and ibuprofen will take care of that; I feel oddly clear, like a just-washed window.
I suppose I needed to prove to myself I could still finish something. It feels like 2020 has lasted decades and I haven't "finished" a single thing. Irrational, yes–but when the Muse gets an idea in her head, it's almost impossible to dislodge. She is rather stubborn.
Anyway, the proof positive that I can, indeed, finish a whole-ass 100k portal fantasy (that will never be published, I'm pretty sure) has managed to paper over some bare nerves, and I'm ready to lunge through the last half of HOOD's Season Three, catch up with The Bloody Throne, and keep The Black God's Heart at a low burn by poking at it after dinner and around the edges of the other two projects. It will do me no end of good to be working on actual paid projects instead of being possessed by something I know is necessary for my mental and emotional well-being but not quite salable.
Maybe I just needed something simply and solely for me, however janky, farfetched, or outlandish. It's been a while since I wrote something purely for my own enjoyment, managing to turn off the inner critic for a substantial period of time. Or maybe the Muse just threw that into my pit because she needed a rest from the other three projects. Who knows?
Tomorrow there's a new release; later today my newsletter and subscriber fiction drops go out with links to a brand-new giveaway. (Subscribers–either newsletter or Patreon/Gumroad–get first crack at giveaways; don't worry, I'll post the link here and on social media after the weekend.) I recovered from finishing the zero by prepping all that yesterday, so I should be good for a full day's work.
One of the things I've learned after decades in this job is when to just simply let things arrange themselves. When taking a break will actually make me more productive in the long term, when to follow that tiny internal voice whispering this is what you need now, trust me. I used to think working myself into the ground was the only way to get anything done. Now that I've been around a while, I know a little better–or I've simply accumulated a large enough body of work to be able to rest once in a while while the gravity of that body slings me through orbit without needing much fuel.
…now there's a metaphor.
Off I go to update a series page, since Finder releases tomorrow. I'm already feeling the anticipation and dread of release day. It's a good thing my nerves are re-wrapped, at least a little.
See you around, beloveds.