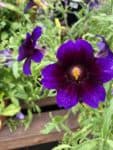 Spent the weekend reorienting myself, by which I mean "taking two days off and writing nothing but portal fantasy." Subscribers will be happy to know Moon's Knight is coming along nicely, and I'm almost ready to throw the heroine out into the Underdark to make her way somewhere very special.
I'm a little taken aback by the response to what was intended to be a throwaway few chapters of a story that would probably never gather steam. I suppose now I should finish it, but it'll take a while since it has to fit around three paying projects. All of which I'm either behind on, or deathly afraid of becoming so.
Pandemic and fascist coup tend to put a spike in one's productivity, alas.
The urge to retract into my shell–or crawl into a hole and tug the hole closed behind me–is well-nigh overpowering. Shutting off the wireless and just writing, fueled by tea, seems the best option right now. Looking at the news is a fool's game. I've lost all hope of being able to turn any fraction of the tide. A vast mass of Americans not only wants to worship death and kill itself choking on its own jackboots and phlegm, but also wants to take the rest of us into the abyss as well. Fighting that current is exhausting.
But it's a Monday, and today I start the last half of the last season of HOOD. Then I shift to The Bloody Throne, where two women are accosted by an Emperor in a garden and nobody gets what they want out of the interaction. Last but not least, I've dinner to think of, and finishing the day by getting the protagonist in The Black God's Heart out of her city and well on her road trip to the West.
And Guilder to frame for it. I'm swamped. At least I've my health.
At least I have music. Today is for Anonymous 4 and Alan Parsons Project. I don't know why the Muse wants them in alternating order, but I've long since learned to just give the bitch what she's yelling for and let it go. We work better together when I just feed her what she demands. I'm hoping she'll let me listen to some Willie Nelson soon, I have an urge to put Red Headed Stranger on repeat once the church songs and synthesizers have scratched whatever is itching on the Muse's back.
The dogs are eager for their walk. After Boxnoggin's recent shenanigans he has not only his harness but two collars and a leash; the new, hopefully escape-proof harness arrives soon. I'm sure he'll be thrilled. And there's a run to get in today.
If you've lost the ability to deal with *gestures at the world* all this, you're not alone. I'm taking refuge in work, as I often do; I wish I had some advice that held even a glimmer of making any of this better. Alas, I've got nuttin'. All I can do is write, and gods grant it's enough.
And who knows? If I get all my work done today, I might steal a few minutes for the portal fantasy. Stolen time is the sweetest and most productive, as we all well know.
Happy Monday, chickadees. Take care of yourself today. We need everyone, especially you, so do what you've gotta to re-wrap the insulation on your nerves. I don't see this ending anytime soon–and with that cheerful thought, I'm going to finish my coffee and walk the beasts. Pretty soon Boxnoggin will be in a hamster ball for the daily promenades, just to keep him out of trouble.
And with that hilarious mental image, my beloveds, I am over and out.