Well, isn't this a banner Tuesday?
I'm pleased and proud–as punch, as Lee would say–to announce that Roadtrip Z is now in audio! Narrated by the amazing Erin deWard, the adventures of Ginny, Lee, Juju, and the gang are now available in a silken voice, ready to slip into your ear-holes. Cotton Crossing and In the Ruins are both available now; Pocalypse Road and Atlanta Bound are forthcoming.
I don't often go back to previous work, but last night I got down the omnibus. Paging through it, I just had to smile; Lee is just so Lee and Ginny is so damn Ginny, and Juju's the absolute best. Of course I couldn't tell a zombie story without a dog and a road trip, either.
I do have some free audiobook codes, and if I can scrape together the energy newsletter subscribers and other patrons will get a chance to win a few.
But that's not all the news I have for you today, my beloveds. Oh, no indeed.
---
You guys have seen bits of Finder's Watcher here and there; my subscribers have, of course, seen more. I am also pleased and proud to report that the latest Watchers book (my goodness, we're up to six now) has a cover, and will release on August 21, 2020.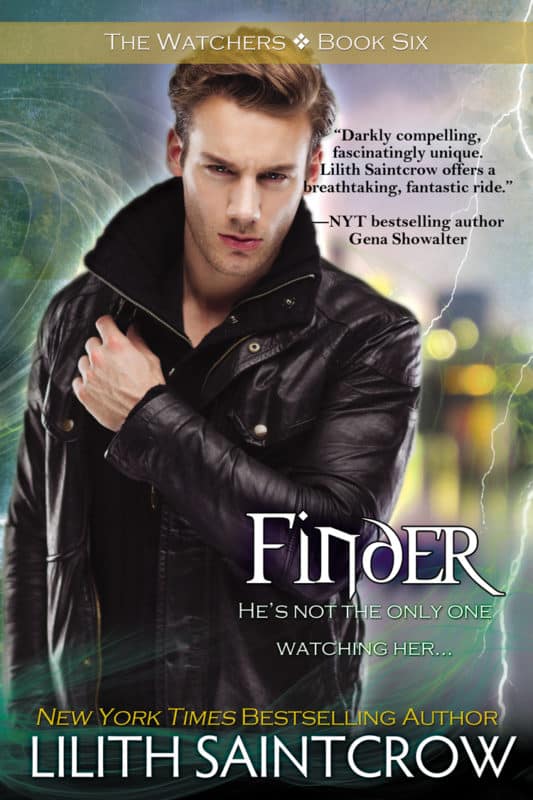 He's not the only one watching her…
For years Jorie Camden has been quietly helping her police friends pursue cold cases, and she's paid the price over and over again, her talent for Finding stretched to the limit. Now something different is stalking the streets, taking children—something old, and foul, and Dark. The cops won't admit there's a problem, so what can a Lightbringer do but solve the mystery on her own?
Caleb is a Watcher of Circle Lightfall, and his mission is simple: protect the witch he's assigned to—the witch who just happens to be able to touch him without causing agonizing pain. It's his one shot at redemption, and it'll take every weapon he has, plus his willingness to play dirty. Even if his witch seems to be chasing something no one can see.
Yet something Dark is indeed in their city. And now that it's aware of pursuit, it has plans for Jorie and her talent—plans not even Caleb might be able to stop…
The preorder links are coming up as I type this (Amazon, Kobo, B&N, Google, and Apple) and there will be a paperback release too. As soon as I have the links for the latter I'll update the series page.
It's been a long, difficult time getting this book to print; I couldn't be happier that we've finally done it. Now, of course, I need to be thinking about the next one… but that's for another day.
---
I woke up pretty down about the state of the world, but there are good things happening right now too. I have to keep telling stories or I'll drown; hopefully, said stories will provide other people with a little relief.
And as usual, there's dogs to walk and maybe a run to get in, though the latter might take a back seat to a nap. I don't feel rested at all, and there's miles yet to go today.
I suppose I'd best get started, then.