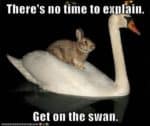 The only thing that levered me out of bed this morning was the idea that I could have coffee, and already this morning I've had to block someone trying to mansplain the publishing industry to me.
Tuesday is going to be a laugh a minute, I can already tell.
Things I'm thinking about today:
The only thing that's going to stop the selfish asshats who won't wear masks (in the middle of a pandemic spread by respiratory droplets) is social disapprobation, shunning, and shaming. Next time you see someone not wearing a mask when they should, remember that.
There are many divisions in the family of humanity. On my optimistic days I think the biggest one is between those who say "I suffered, so everyone else has to as well" versus those who say "I suffered, so I never want anyone else to go through that." On my pessimistic days it's "people who actively like causing pain" versus "people who are horrified at causing other people pain." Today? It's a toss-up. You could say that both those Venn diagrams line up perfectly, though. Maybe they're BOTH right.
For a long time, reading history, I've had a theory that every nation-state, if it endures long enough, eventually has a fascist stage analogous to a teenager flirting with shitty selfish behavior just to try it out. It is a stage in development with hideous casualties, and it seems inescapable. Nothing about current events has disabused me of this view.
If the infrastructure goes down and coffee becomes scarce I will probably become a juggernaut of cranky destruction.
More than I already am, I suppose.
Also, someone got to this site by searching "what is Mikal in the Bannon & Clare series" and it makes me smile a little. I love that people are still reading and engaged with those books, and wish I could have written the companion trilogy where Emma and Archibald go traveling. (Of course the middle book in that series was them going to their world's version of America, and featured Jack and Cat from The Damnation Affair.) But as for what Mikal is… all the clues are there, especially when Emma meets Rudyard, but it will have to remain implicit unless and until I write the second trilogy.
I like giving Readers the space to make up their own minds, and I especially like the satisfaction that comes from figuring out a riddle or two. I don't hand-hold, and I prefer to leave many things between the lines. So, all the clues to what Mikal is are there, but the more interesting questions are why he attended the Collegia, why he broke Shield conditioning for Emma, and what precisely he intends to do with her later in their life together. The latter is the easiest to answer, I think, since we already know what he regards her as. (A stone is a stone…)
And with that I'm off, since the dogs are ready for walkies and I have consumed the serving of magic morning bean-juice that renders me calm and agreeable (or as close to those states as I ever approach) instead of the silent-snarling misanthrope I habitually roll out of bed as. Today will be a hot day (for our part of the world) and I want to get all my outside duties done before too many humans are up and moving around (since the sun seems to drive them mad) or I expire of the heat.
(Also, today seems to be very parenthetical, as some days are, and I regret not a single bracket.)
Over and out.