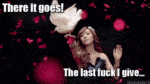 It's Monday, I have coffee, and there's a trip to the grocer's in my immediate future. We need milk. I dread leaving the house if it's not for walking the dogs–at least outside I can cross the street to get away from selfish jerks without masks, and the open air means very little viral load.
At least a Monday visit isn't as bad as a weekend visit. I'm sure the church crowd yesterday was a Petri dish. And speaking of selfish jackasses, someone is still setting off fireworks between midnight and 1am somewhere in the neighborhood. The Princess hopes they run out of them soon and that all their bacon burns–a quite elegant curse, but I have spent some time cogitating on far less gentle wishes.
It's a good thing I'm not telekinetic. Especially nowadays.
I didn't peek at social media this weekend, unless one counts livetweeting Netflix's The Old Guard on Saturday evening–which I enjoyed roundly, by the way. I like watching Charlize Theron in combat. Plus there was Matthias Schoenaerts, whose performance in a different movie I once wrote a whole-ass romance novel around, and KiKi Layne, who is incredible. I liked the movie very much, if you can't tell. It was directed by a woman and very refreshing to see female pain not being sexualized by and for a male gaze; I had the same feeling while watching Birds of Prey.
I also got some reading in, and it was pleasant to settle on the couch and fall into a book, even if that book was history and as such, a cavalcade of blunders and nastiness. I'm finding very little to be amused about in the human condition nowadays.
I didn't get half of what I wanted to done during the weekend. I'm feeling a bit under the weather, and the stress of wondering whether it's the plague, or whether we had the plague back in March, or whether we haven't had the plague and should dread its advent… it wears on one. But the dogs must be walked, my own tired carcass must be exercised, and the business of living goes on, and on, and on.
On the one hand, it's not a bad thing. On the other, it's exhausting.
There's also a great deal of work to get done today. I have thrown up my hands and decided "catching up" is a chimera; I will instead endeavor not to fall further behind. And to that end I bid thee a civil adieu, my beloveds; it's time to get the dogs walked before the sunlight pulls other people out onto the street and drives them insane. Honestly, it's like the big yellow eye in the sky showers most people with cray-juice or something; they start acting like drunken wasps. No wonder I long for rain most of the year.
All right, Monday. I'm not ready, but I am prepared. Let's see what you've got.