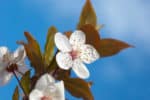 I'm not allowed to look at Twitter until noon1–partly so I can get some damn work done, since the kids and I will starve if I don't, and partly so the persistent pain in my stomach I thought was just stress anxiety doesn't develop into a full-blown ulcer.
After all, I live in America, where healthcare is nonexistent.
The weekend was… rough. I kept refreshing various feeds–news, social media, et cetera–waiting for the other shoe to drop. Plenty of people are celebrating victories, which is great. (After all, someone has to.) But my gut–the same gut that's aching with anxiety and tension–isn't so sure it's time for flying ticker tape just yet.
Growing up with periodically violent domestic abusers means I'm intimately aware of emotional weather patterns, and what are dictators, fascists, and the like but abusers writ somewhat larger? I can't be the only one to have noticed they all play from the same thin handbook.
So I have a sinking feeling the current small gains in a few American cities are sops thrown by "authorities" attempting to defuse the protests and get everyone back under the boot, perhaps with the heel painted a different color but still crushing as usual. I fear what happens when an abuser of whatever stripe senses his victim slipping away–a honeymoon period, but if that doesn't work, a massive escalation in violence to re-batter said victim into quiescence.
It doesn't mean we shouldn't celebrate the gains, but now isn't the time to relax our demands. Of course, with a worldwide pandemic on and unemployment at a historic high, there's little chance of relaxation in any direction.
There are people who have been working for abolition and reform for decades, and they know better than I do. If they're hopeful, so am I. There are also people like Sarah Kendzior who predicted this whole goddamn thing (and nobody listened, of course) and people who study or have lived under authoritarian regimes who are still sounding the alarm.
This isn't even close to finished. It's not even close to a tie, let alone a win. The wannabe dictator who attempted to declare martial law on June 1 is still in power, as are his criminal cabal and loyal apparatchiks, and the military is still weighing its options.
No wonder so many of us are sick with anxiety. I won't even ask "what else can happen" because I'm sure the gods will show us.
---
I did finish Orlando Figes's The Crimean War this weekend; Figes is problematic at best (due to his habit of giving gushing and pseudonymous reviews of his own books and scabrous ones of fellow historians' on Amazon) but it's a good overview of the entire affair. I did appreciate the first few chapters carefully and patiently giving a grounding after essentially stating "You're not going to understand this without some background, so we're starting a few decades before the damn war." My understanding of the Crimean War was spotty at best, mostly gleaned from British literature, so it was good to see behind the curtain. I mean, it's still spotty, but less than it was.
Next up is Lawrence James's history of the British Raj and Ibram Kendi's How to Be an Antiracist, both for obvious reasons. Since I can't sleep worth a damn, I might as well amp up my reading time.
As for this morning, there is coffee to be finished, there's dogs to be walked, and the day's work to plan. Since I'm now juggling three paying projects at once, the morning planning and boiling inside my head has to be carefully structured so when my fingers meet the keyboard I know what I'm doing–at least, as much as I ever do. We're coming up on the last half of the third and final season of HOOD, where everything I laid out in the first season comes full circle and little things I seeded throughout every previous season now show their effects. Also, the proof pages for The Poison Prince landed, and I have to address those while also catching up with The Bloody Throne–another third book, where things I've been foreshadowing and seeding since Book One finally show their flowers. There are also huge set-piece battles to write, which is going to be a certain variety of fun.
And I'm excited about The Black God's Heart. Now that a few business things have been taken care of I can work on it in good conscience, which means the characters who have been champing at the bit can finally be allowed to canter. We're not going to gallop just yet.
A surfeit of work is better than a paucity. It's a damned-if-you-do, damned-if-you-don't thing, though–I feel guilty for having work, guilty for not being able to work because of current world events, guilty for not doing more, guilty for not doing better self-care, on and on. There's no winning in this hurricane, so I'm just doing what I always have, putting my head down and doing the best I can with the stories crowding around me to be told.
It's all I can do, I suppose.
I wish you a pleasant, peaceful Monday, my friends, despite the fact that it will likely be anything but. I keep saying it, but I hope to be wrong about what I see coming down the pike. I long to be wrong the way I've longed for little else in my life.
Over and out.
I have the Freedom app; all it required was changing the settings.