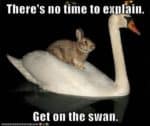 It was a long weekend. I took the opportunity to clear a lot of things from the house that were just not working. Translation: I cleaned the garage, rearranged my office and bedroom, and there was a pile of stuff marked "Free" at the end of the driveway. I also did some library maintenance, but most of that will wait for next weekend.
Of course the dogs are beside themselves. Any change is bad to creatures of such routine, so they're both exhausted and wanted to sleep atop me on two very warm nights since the weather took a turn as it sometimes does in May, bringing us above 80F.
I hadn't taken the flannel sheets off my bed, so sleep was at a premium. I'm a little cross-eyed today, and covered with interesting bruises from moving furniture.
The kids were thrilled. "You mentioned Marie Kondo the other day," the Princess said, "so I figured it was about time for a purge."
"Just glad it's not the Purge," the Prince chimed in, and that cracked us all up but good.
The Princess turned her hand to clearing and organizing our kitchen pantry; the Prince was a free-floating particle of helpfulness for when one of us needed an extra pair of hands. Now when I pull into the garage I won't see a mess.
Also, the kids put together a frame for my heavy bag. It used to hang from the garage ceiling in the old house, which meant the entire place shook when I went to work. I've missed those sessions. "I used to think you were fighting monsters in the garage," one of the kids said, and I agreed that I probably was. Not a lot of technique but a whole lot of punching is my preferred heavy bag strategy; one of these days I'll take a class or two.
Everything in publishing is delayed gratification; it was healing and comforting to see actual, physical changes taking place right in front of me for a change. I made it through the last wicket of burnout and straight into a laughing fit, the absurdity of the world reasserting itself once more.
Once I start laughing, it's okay. Or at least, I'm past the point where implosion is a danger.
I can breathe a lot easier in the house now, even if the new corners exposed by missing furniture have to be endlessly investigated by a pair of dogs who will eventually decide the house has always looked like this, will always look like this, and they have no idea why they're nervous so it must be the other dog's fault.
I used a lot of trash TV, especially laying in bed at night, to get through the past few weeks. It's not optimal, but as a temporary measure to keep the weasels in my head busy and give the Muse some quick food to chew on, it wasn't bad at all. Getting back to reading instead will do my sleep cycles no end of good, I'm sure.
Everyone's taking shelter-in-place time to do those home projects they've been putting off; our neighborhood is full of activity. It's vaguely comforting that we all had the same idea. The hard thing is stopping so I can get some of my actual work done; I like the tangible results so much it's easy to fall into the trap of putting it off so I can get that dopamine hit of a task finally done.
It's back to copyedits now, hopefully with some of my zen restored even if my acuity is suffering from what passes for a minor heat wave and lack of sleep. Here's hoping you're holding up too, my friends, and hoping your weekend contained at least a few victories.