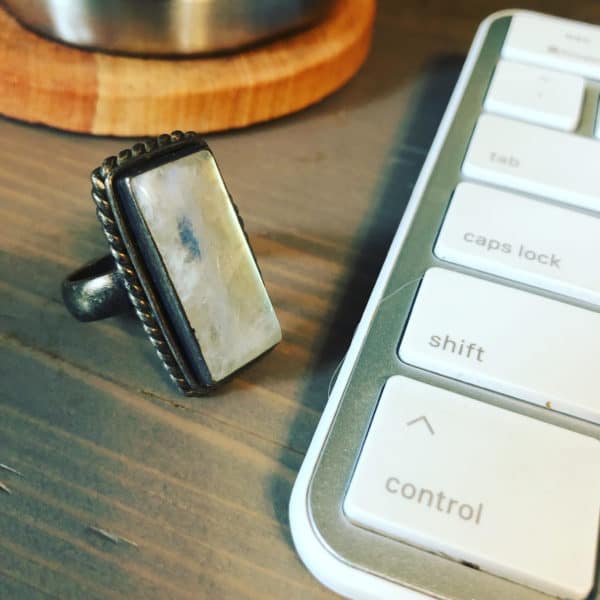 An old, old friend–the last time I regularly wore this particular ring, I was writing Jill. It was part of a set of armor–moonstone, bloodstone, amber, silver–I wore daily for years.
I still have all those rings, but I've shifted to mostly plain silver now–just as much armor, and won't leave distinguishing marks if I have to punch someone. I mean, I never want to punch anyone… but if I have to, I won't break my fingers because I need those bitches for typing, and I won't leave an easily traced pattern in the contusions.
Anyway, I put this old friend on a spare hand-slot yesterday, needing a bit more in the way of defense. (It's been a super rough week.) And I remembered just how good it felt to be protected.
I even nibbled on the stone a bit, as I was wont to do when in deep thought writing combat scenes many years ago. Time is a wheel, indeed.
Have a good weekend, chickadees. Whatever you need to protect yourself is valid and necessary, and I wish you peace and soothing.