Well, it's Thursday. I woke up disenchanted and suspect it'll only get worse, though I did figure out that Sons of Ymre wants to be two books instead of one, and the gobs of wordcount I've been producing are because my brain is trying to finish a zero of book one before it will let me move to book two.
I wish the Muse would have let me know before now, purely for scheduling reasons, but her ways are not our ways, and heaven help those who expect them to be.
Today, once I get the dogs walked, is all about proofing. I don't care what the Muse wants, this book has got to get proofed, and I'll thank her to let me get it done so we can eat in the near future. I can't work starved, and she should know that by now.
The spirit might be super willing, but the body has its own needs.
Anyway, it's Subscription Thursday and everything is prepped and ready for that to drop. And I have news for you all–a brand-new giveaway for February!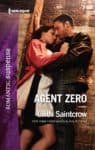 That's right! Two lucky winners will receive signed, personalized copies of my Viral Agents books–Agent Zero and Agent Gemini, sent media mail anywhere in the world.
I love these books, and I'm excited to be sending them as prizes. You can enter daily, and there are all sorts of fun things you can do to get extra entries. The giveaway ends on February 27, 2020.
So if you're interested, just click here or on the book cover to the right, and enter to your heart's content.
I have coffee to finish and the dogs to walk, then it's settling on the couch with tablet and pen, tricking my brain into thinking I'm proofreading on paper. For some reason I don't "see" the errors the same way if I'm looking at a vertical screen; I need the horizontal and a pencil-shaped object clutched in my dominant hand. So much of this writing gig is figuring out how to game your own brain and responses to get the effect you need.
Of course, that's life as well as writing, so I'd better get to it. The world–and the Muse–doesn't wait for our pleasure, more's the pity.
Over and out!