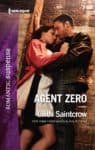 I graduated high school in the mid-90s, so of course I have strong feelings about Eddie Vedder. (See also: hackey sack, Dave Grohl, hairspray for bangs, flannel button-ups, vodka, Manic Panic, and Seattle as a whole.)
That being said, I bought Vedder's album of ukulele songs because the Into the Wild soundtrack was actually really amazing, and his plonky rendition of You Belong to Me with Cat Power made Reese from Agent Zero sit up and take notice.
It was hard to find songs for Reese, because he doesn't have the relationship with music I do–or indeed, most normal people do. Most music, in his opinion, is just noise used to cover a job. He'd be hard pressed to answer what kind of music do you like because he'd just shake his head and say whatever Holly does. In his mind, music's a human thing, and he's not sure if he qualifies. Which just about breaks my heart, sometimes.
Still, when Reese heard the ukulele and Cat Power's deceptively simple backup he actually liked it. Well… liked it? Hell, I couldn't get him to shut up afterward. Afterward, I could reliably pry his lips open with a good ukulele session.
I'm not sure Mr Vedder would approve, but he's got at least one fan living in my head. I've even almost forgiven him for the mumbling delivery of Jeremy spoke in class todaaaaaaaaaay that filled every. single. radio. airwave. for about eight months in high school.
Almost forgiven. The album still gives me full-body shivers, and no ukulele will make that go away. It's not Vedder's fault that so much of my teen angst was set to it, though.
Anyway, enjoy!