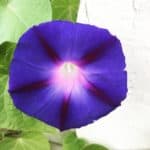 My nose was out of commission for a couple days, thanks to the flu; this morning, however, I cleared it with a honk into a somewhat overstrained tissue and can finally smell again. It's a bloody relief to have that primary sense fully back instead of only dimly usable when something like a dog's excited digestive system emits a pungent dambreaker. (So to speak.)
Of course, now that it's back, I'm sure the house will be full of unpleasant corners. But if that's the price I pay for acuity, so be it.
I went to bed super early last night, just after my second Inktober drawing–I'm not following any prompts, I'm just doing whatever I feel like. The kids like bringing their own sketchpads into my office in the evening, and we listen to Forensic Files cases while sharpening pencils and sharing pens. They used to draw while I knitted, but now that I'm drawing too they're extremely pleased. One couldn't ask for a more supportive audience; I'm no good at visual arts but they gravely remind me that it's having fun that matters.
Youth is wise, indeed.
I'm pretty sure it was the flu; I still ache all over. Not like I was beaten with a truncheon anymore, which is a relief, and the fever's receded though it didn't break in a gush of sweat and clarity as it usually does. But I'll take it. I can probably even start jogging again, very gently and on the treadmill. I don't care if my plantar fascia gets upset, I've got to move and get some of this itching out.
The October Valentine Test Giveaway is still going strong, and don't forget you can get more entries by clicking in daily. So far the response has exceeded my wildest expectations, and I'm already thinking of what to give away next month. Maybe a Gallow & Ragged set, or a couple Kismet omnibuses. (Omnibi?) It depends on what I've the postage for.
I should also get the monthly newsletter out the door, as well. But first there's the rest of my coffee to absorb, and a little bit of deep breathing before I hit the damn treadmill. It's always something, and I can't wait to write some more Wangsty Dracula Reboot. The only thing I'm not doing is making it an epistolary novel, because I frankly don't have the patience. I love reading epistolary, but writing it is a whole different ballgame.
Good gods. How did we arrive at Thursday without me knowing? I suppose I'd best get started.
Over and out.