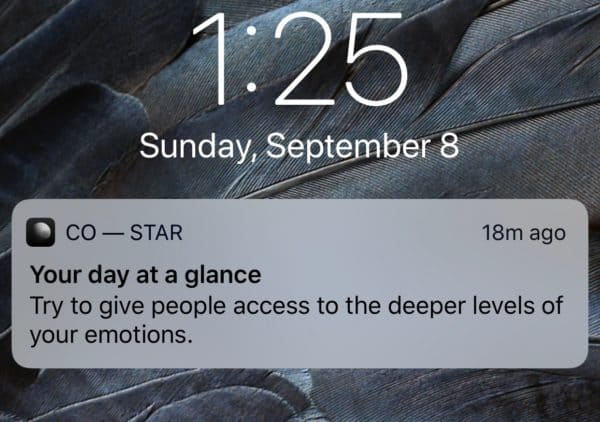 I just had to laugh. Dear gods, Astrology App, do you think I do anything else?
I have to say, the notifications from this particular app have made me break down laughing on a regular basis. It's been sorely needed merriment, indeed.
Here's to having a good weekend, my friends–and to giving as much access as you prefer, ever and always.