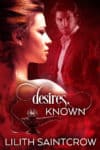 Not a single flicker of sleep last night, and my head is as tender as an overripe pumpkin. To think I used to endure insomnia three days out of five–well, I was younger then, and most assuredly am not at the moment. I'm fast losing my ability to string words together, and coffee is losing its utility to boot.
I used to think of nighttime as both a balm and a personal enemy. On the one hand, once I left my childhood home the darkness held very little in the way of terrors. It became a vast aquarium I could hide in, a small quick fish just out of reach.
Plenty of my best work has happened in those long dead times when the rest of the world is deep in slumber. The staticky feedback of so many conscious minds nibbling like mice at a gingerbread wall ceases, and one can think. Plus, what else was I going to do while I was up?
Well, other than read and listen obsessively to Mahler's Fourth. Everyone's got their own little quirks.
Even the sleep deprivation of having babies barely made a dent. I was so used to functioning under extreme exhaustion; it was probably easier on me than on many new parents. (Not to mention I'd been caring for small humans since I was eight.) I didn't consider the insomnia as anything out of the ordinary, but maybe that's why postpartum depression almost killed me. I was literally too tired to care about my own personal survival.
When I went on meds, the most marvelous revelation was being able to consistently pass out on a nightly basis. I'm sure it added years onto my life, and nowadays I sleep more often than not without chemical enhancement.
But not last night. No, last night was tossing and turning, my heartrate suddenly deciding to rocket into the stratosphere, wild What-Ifs crawling into my ears, and just generally a bad scene. At least I had Ségur to keep me company.1 I read Caulaincourt on the same events some while ago, and it's interesting to see the overlap.
It's not so bad, except I'm running out of words. Even writing this has taken far longer than it should; I stop and stare between sentences or even between syllables. Coffee is nice and the night is beautiful… but I think I prefer sleep.
I'll rest well tonight. At least, so I hope.
His memoirs are, indeed, one of the sources Tolstoy drew upon for War & Peace.