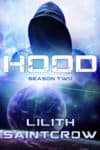 So far this morning I've spent an hour in the car, walked the dogs, and swallowed a few correspondence toads. As a result, I'm somewhat at sixes and sevens, and longing for more coffee. I just can't tell if more caffeine will help or hinder, given the amount of fog brewing in my head.
It's a continual amazement to me that so many people will put off responding to one's communications but expect one to drop everything and leap upon theirs. I'm getting better at shrugging and filing things for later reply, and it would be inaccurate to suggest I feel no pleasure in doing so. I'm also getting better at dead-eyeing entitled little brats (of any age) into behaving better while out in public.
The end of summer is always a strange flux time, especially when one has children in American public school. Three months off is just enough time to settle into much slower habits, and the scramble to organize and prepare in August makes me long for year-round schooling. It seems a much more humane way to do things, but of course, America won't implement the humane way of things until we've tried every. other. possible. choice. and failed at each and every one.
I suppose that sounds ill-tempered, but I'm *mumblemumble* years old and have earned a little temper by surviving as long with a brain (and in a country) that wants to erase me.
In any case, yesterday's grey skies and rain did good things all over. The trees are much happier; I could feel my soul expanding with every drop hitting the ground. Consequently, today is much better than I expected, even as I was rudely (and somewhat early) dragged from strange dreams.
Even my open window, full of cursing and hammering from numerous last-minute construction and renovation projects in the neighborhood (as well as a particularly musical storm of cursing at random intervals as a hammer strikes a thumb or some other disaster occurs) provies just enough backdrop noise to make things interesting. Yesterday's scene in HOOD needs its guts torn out and rearranged, too–sometimes one can't do a scene properly until one's taken a trial run and found out what doesn't work.
At least I don't have to try every permutation. Once is enough.
The romance–Damage–is also coming along well, though I'm far enough along on the first third that a few days of tender care situating the entire thing just so is necessary before I can settle into the long middle doldrum. It will be nice to hit the end, especially since I know pretty exactly how the book wants to swing and stretch. It doesn't even matter that it wants to be written piecemeal, because the signposts are so large and the structure so easily discerned.
In other words, I have my work for the day cut out indeed. Here's hoping for more rain (though the weather app tells me such hope is in vain) and for whoever's currently cursing a blue streak to get a bandage and some better luck. (It sounds like there was a slight mishap with a staple gun; I'd curse too.)
Over and out.