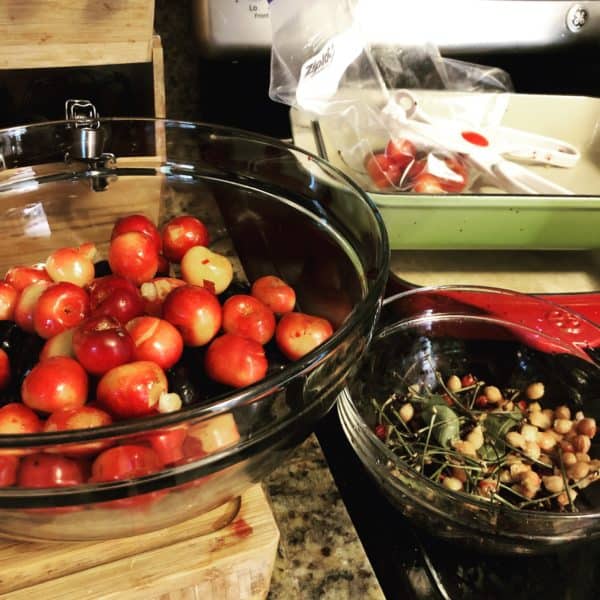 My neighbor came home with way more cherries than they needed after visiting a valley farm, and–because they are amazing–I got enough for a pie. And my writing partner lent me her cherry pitter because she's cool that way.
Of course my favorite favorite pie is lemon meringue, but who has time for hand-made meringue? Cherry is my other favorite, especially with mountains of whipped cream.
I also get to eat myself sick in the preparation phase of piemaking, so there's that. Never underestimate a good cherry pitter, my friends, and have a lovely weekend.