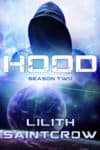 The past few weeks have been hell on my daily writing time. If it's not the stress it's family events, and if it's not family events it's back-to-school arrangements, and if it's not any of that it's scrambling to catch up with stuff that fell by the wayside because of stress, family events, and back-to-school arrangements.
It's enough to make me wish for a cave in the woods. A cave with an electrical outlet or two, of course, so I could work in peace.
Single mothers are superheroes. No co-parent to take the pressure off even for a moment, as well as a constricted choice of jobs (so as to be available for childcare) and seventy-odd cents on the dollar a man would make besides. It's surprising that any woman would choose to reproduce under these circumstances, which is, of course, why birth control and abortion are consistently made unavailable.
The State, you see, needs warm bodies, and there's only one way to make those.
I finished Thomas Mann's The Magic Mountain last night; it was like finishing one of the large, hearty sanitarium meals he describes so lovingly. Poor Settembrini, and poor Joachim. And poor Ellen Brand, taken advantage of by that damn doctor. Hans I have less than no sympathy for, even though he's the reader's entry into the tale. It was a lovely meal nonetheless, and while I'm sad it's over, I'm sated and can push away from the table. I do like it better than Death in Venice; this book came along at just the right time.
I've still got an hour to spend in the car today, all told, and a good half-hour taking care of various things once I reach my destination. I'd best get started, especially if I want to get in wordcount. Subscription stuff needs to be sent out today, too–I could have taken the weekend to get a few weeks' lead time set up, but instead I spent it taking care of life out here in meatspace.
The disconnect between how long it takes to write a book and how long it takes to read, let alone buy, one is huge. Related: I've noticed another spike in piracy lately, and there's been a concomitant spike in people getting shitty with me in email about my request that people not steal my work.
This is why we can't have nice things, like more Steelflower books in a reasonable time. (If you know someone who torrents, let them know they're stopping you from getting more books from me.)
Anyway, the only thing I need now is breakfast to settle so I can run. I need the zen more than ever, from now until September.
Over and out.