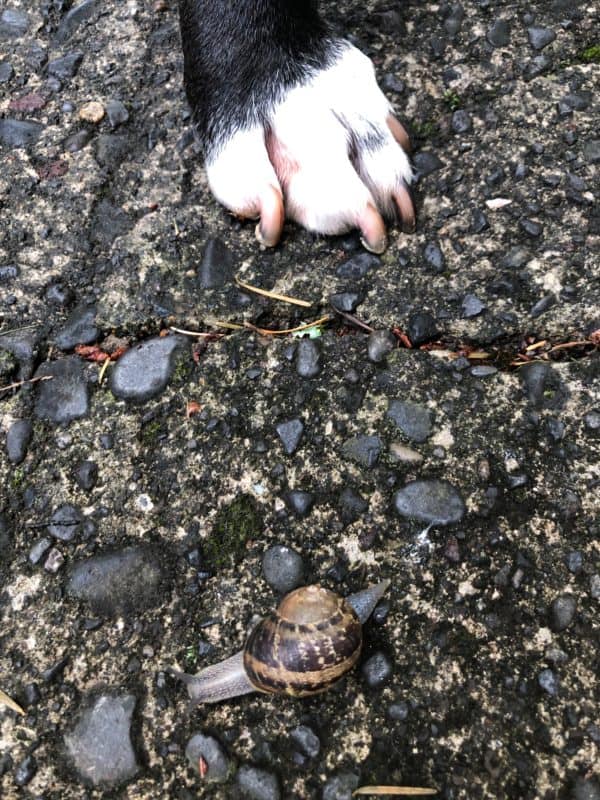 Two fine fellows–one quadruped, one gastropod–met upon a driveway. The quadruped sensed a delicacy and prepared a good chomp.
Fortunatley, a biped noticed and dragged the quadruped away. The gastropod went about their business unmolested–probably to eat the biped's hostas, which is a funny way of thanking your savior.
But we've all got to eat, one way or another. Boxnoggin was dragged into the house and given a treat along with much bellyrub, I was content with toast, and the snail wandered away on their lone stomach-foot, in search of greenery.
I wish them well.