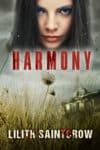 It's supposed to be some ungodly-number-of-degrees Fahrenheit today, so I got out the door early for my run without taking either dog. They were vastly displeased by this, but the last thing I need is to carry home a heatstruck hound, or worse, two of them. It was already 70F when I hit the pavement, and the wind holds a promise of a day likely to give one a rash.
I hate the goddamn heat.
Anyway, I've been stuffing my head full of creative fuel for the past few days, after taking the weekend off to recover from The Poison Prince's revision into respectable first-draft form. I'm still not officially back at work, I'm only in the office for correspondence, but I'm probably going to poke at a story or two anyway.
My writing partner sent me this article about fake truffles earlier today, and it's just so gonzo weird. Mushroom mafias! Fake olive oil! And, my personal favorite, counterfeit ham stamper.
I keep giggling and muttering "counterfeit ham stamper" to myself, because I'm twelve inside and if I don't amuse myself, who will? It's just so easy to reduce me to helpless giggles; I swear if I ever have a nemesis, that's going to be weaponized for my downfall.
Anyway. Despite having a virtual crown of bees by the time I slowed down (they decided to peel off in search of a flowering bush or two when I shifted to a walk) I came home with no dead insects or branches in my hair. I am super grateful for that, even if just throwing the mess in a ponytail means more trouble when I attend to untangling later. There are a few grey hairs coming in, and they have a distinct waviness to them, which is all to the good. I've wanted curly grey hair forever, I think I'll rock it with my eyes and heavy eyeliner. Good to know my body's on track.
Stay cool out there, my ducklings, and hydrate like you mean it. I've got yet more cool things to stuff into my head so I can spin stories out of the detritus of the passage.
Over and out.