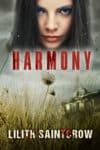 I got out for a run while it was still cool this morning, or at least, cool-ish. Still, I couldn't take the dogs; the poor things do even worse with heat than I do. They're unhappy, but it's better than them getting prostrated by the damn temperature.
They may also be cranky because I'm cranky, having awakened covered with hives. Last night I made the distinct mistake of drinking some red wine–a completely forgivable error, you know–and watching the Assassin's Creed movie. Frankly, it would have been a lot better if the whole movie had been alt-history instead of alt-historical and modern uneasily bolted together. I could very much have watched a dirty Fassbender lisping Castilian all the way through, thank you and amen.
It still might have turned out all right, except the heat was really bad last night. Normally, up here in the PNW, the heat breaks in the evening and we get relatively cool nights. When that doesn't happen, the cumulative stress makes my skin try to eat itself.
But it's all good. I got out for a run and sweated out the worst of the stress, and have rinsed the rest off and made coffee. Even the bees were giving me somewhat of a wide berth today, bumbling over my hands and shoulders instead of nesting in my hair or trying to crawl into my mouth. Maybe they could smell the irritation coming off me in waves.
At least I'm back at work, revising HOOD's Season One. We're coming up on the end of that, and I've got so much fun planned for Season Two, you just don't even know. It's going to be so much fun, and I have the last season in my head as well. It took longer than I liked to recover from revisions on The Poison Prince, but at least I have an answer for one of the knottiest plot problems in the third book of that series.
Said answer occurred to me quite naturally as I woke up this morning, my skin itching like a hive and my temper frayed almost past bearing. I had consigned it to the great engines beneath the floor of my conscious self, pretty sure that the Muse had an answer she'd give in due time.
Fellow writers often say you never learn how to write books more easily, you just learn how to write this one specific book you're working on. That's true as far as it goes, but one of the things an experienced writer can learn is when to consign a question to the great engines and leave it alone until the solution bursts forth, full-fledged, from said writer's forehead. After a while you can feel the things working beneath the floorboards, chewing and grinding, and can even sense with something's going to swell and burst.
It's a particular type of relaxed concentration married to the willingness to keep yourself distracted with other work, with a large dash of learning to trust the Muse. I know I anthropomorphize the creative process, but it helps if I think I'm consigning the problem to her rather than to something impersonal.
So much of this career is learning how to game yourself. How to get the wild thing inside your head that's fucking up your life and snap the traces on to put it to plow.
Anyway, I should remind you that if you want to read the first bit of Harmony for free, you can do so right here. Also, I'm hearing that some readers are experiencing quality issues with the Amazon-bought paperbacks of that book; if you are, please contact Amazon customer service. When Amazon folded CreateSpace in, the quality of their printing took a steep dive; this is something I have no control over. I did choose to offer the Harmony trade paperback through KDP instead of IngramSpark's extended distribution for reader convenience, but if it's going to mean this sort of hassle I won't ever do so again.
I suppose I should finish my coffee, check the focaccia dough–of course, it's going to be umpty-scrump degrees outside and I'm baking, because I lack all sorts of smarts–and get the subscriber perks for the week out the door. That, along with revisions, should keep me busy enough to stay out of trouble.
At least, for a little while. Over and out.