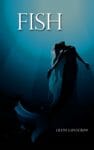 I would really, really love not to have Wichita Lineman stuck in my head when I wake up. It would be super swell not to hear that song again for a while. It's not that I don't like it, I'm just ready for a new record to hit the needle inside my skull.
*time passes*
I had a big long post planned for today, but then I fell into a rabbit hole or two, went for a run, a bee tried to fly inside my mouth twice (or more properly, two bees tried the same thing on two different occasions) and Lord Boxnoggin decided it was too warm for running, so he stopped in the shade and I had to carry him across four lanes of traffic (plus the divider) to convince him we were going home and he could, in fact, walk.
I don't blame him, we're still learning where his comfort levels are. I'm heartened that he actually stopped instead of just trying to do what he thought I wanted and hurting himself.
Recovering from the zero of Poison Prince proceeds apace. I was not allowed to work yesterday, so some cleaning I'd been putting off got done, I set up today's subscription stuff to go out, and I watched some movies I'd been meaning to get around to, like Thor: Ragnarok and Black Panther. Both were much better than the Avengers franchise–less stupid, pointless misogyny, better plotting, and I'm interested to see where those directors go next.
Speaking of subscriptions, I should probably shill those a bit, since they take a great deal of worry off my back and also give my darling Readers something nice at the same time. So, if you like the idea of Robin Hood in Space (and free ebooks of each version!) or of weekly fiction drops, head on over to the subscription page and check it out.
This week's offerings will drop at 2pm PST, and if you sign up to any of my Gumroad offerings you get the latest one sent to you immediately.
Anyway, I should probably get at least a token amount of work done to salve my conscience, but not too much or recovery will be jeopardized. It's a fine line, and I think I need coffee in order to keep my balance.
Over and out.