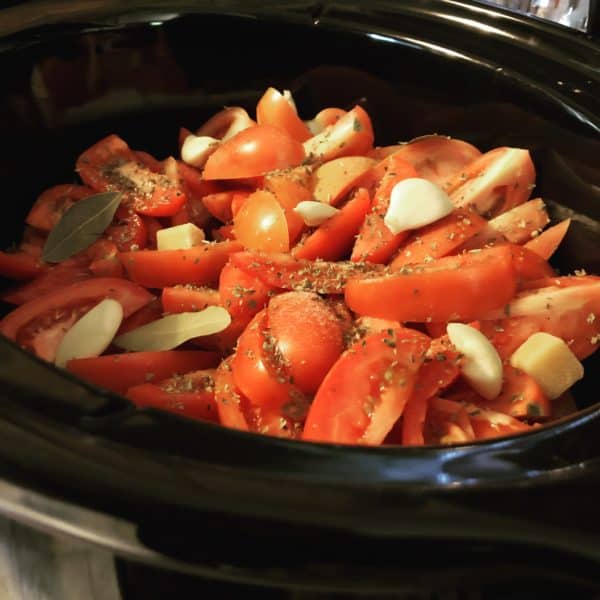 I have taken to experimenting with my red sauce. This time, after the tomatoes and garlic had enough time to sweat, cook, and reduce, I took out the bay leaves and used a stick blender to puree everything, then added browned meat, mushrooms (raw but rinsed because I wanted all their juiiiiicues and glutamic acids), seasonings, and carrot bits.
Carrots are your friend in tomato sauces. They provide sugar and fiber to soak up the tomatoes' acidity, buffering what could be a watery, astringent mess. You don't need to use white sugar if you add chopped-fine or grated carrots, and the result in the finished sauce is ever so subtle but unignorable.
I'll be using the red sauce to make lasagna in a crock pot today, and I'm looking forward to it. I will not be making the noodles by hand; I do have some limits.
It's kind of funny, because I hate lasagna…but that's a story for another day.
Welcome to the weekend, chickadees.