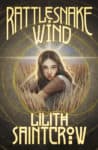 Here's a short list of the things I'm wondering about lately:
Just little things I ponder, turning them over and over inside my head and examining them from different angles. I think a lot about how the infrastructure for electronic communication isn't ubiquitous, though it feels like it is when you've enough money to get an entry device (even a smartphone). I also think a lot about humanity's habit of war and what it costs not only in terms of blood spilled but also cultural progress frittered away.2
I ponder and I wonder, and sometimes I find a piece of the puzzle that leads me in a different direction entirely. Such is life. I've met people who dislike the sensation of active thinking–there are quite a lot of them–and I don't understand, finding it quite pleasant.
Right now, though, I've got to stop the wondering and get out the door. We took yesterday off, and while the enforced rest did both Boxnoggin and me good, we're both itchy and a little peevish this morn. Miss B will be extremely peevish at being left home, but she is an Elderly Statesdog now, and is only taken on short jaunts. She gets plenty of exercise playing rough-and-tumble with Boxnoggin, and it's keeping her young–but after mid-range runs she limps a bit, and while I know she would run her heart out if I asked, I wouldn't.
What are you thinking about this fine Thursday morn, chickadees?