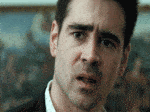 It's one of those mornings. I'm barely vertical and even getting coffee down the hatch seems an impossible task. At least it smells like rain soon, and yesterday I had the great good fortune of getting my finger and toe claws into The Poison Prince. I even got my teeth into that fucking book, and shook it like Sir Boxnoggin with a squeaky toy.
Consequently, now I have a better scaffolding, and I feel like the book, while huge, is also manageable. If I keep biting, eventually I'll bleed it into compliance. Most of the time, I settle into the story's world with a thump, like the floor dropping a little during an earthquake. This time, the sensation is of my hands and feet aching and tense, my jaw clenched, while i see which direction the damn thing will veer in.
The Princess and her best friend are in the kitchen. I'm told there's a prospect of cinnamon rolls soon, but I'd best get out to run before it happens. Maybe, now that I have all my spikes in Poison Prince, I can also juggle it with another work instead of letting it monopolize me. It would be great if I could just work on one book at a time, but the mortgage needs paying and the kids have this habit of eating.
Speaking of which, The Complete Roadtrip Z is available in ebook format through Gumroad now! It's available for preorder but won't be released on other distribution platforms until April 9, and Amazon might be later still because they won't allow you to set an ebook for preorder unless you're listing through KDP.
Of course, Amazon also lets plagiarists and scammers keep going, because they bring the 'Zon cash. Which surprises exactly no-one. I'm still waiting for those assholes who came at me yelling when I pointed out "Amazon is not your friend" years ago to produce apologies. Something tells me I'll wait forever.
I might as well write while I do, but not until I get this coffee finished. My stomach's rolling like a heavy sea and I can't wait to get out the door and shake all the fidgets away. I might even leave the last half of my coffee to do so.
Maybe. *eyes mug* Or maybe not. Over and out, dear ones.