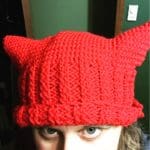 Of course yesterday–the day I had to spend mostly outside the house–was the day it decided to snow. It didn't accumulate, thank goodness, but the roads got super sloppy and everyone piloting a car was stressed out and consequently a bit wavering. On the bright side, I got through the grocer's between waves of "OMG WE'RE ALL GOING TO SNOWPOCALYPSE DIIIIIIE" people, and noticed only that the bottled water had been pillaged. There was still plenty of dairy.
Today I can rest a bit. But only a bit, since I have to perform yet more Birthday Month-related things. I also have a run to get in; the dogs need their fidgets worked hard. They get stressed during any excitement; Mum leaving a houseful of guests in their care for hours at a time (well, the Princess was home and entertaining, so the dogs weren't entirely on their own while performing supervisory duties) has made them Nervous.
I should get out the door if that's what I'm planning. I was allowed a bit of a lie-in this morning, thankfully dog-free since the Princess came in, set a cup of coffee on my nightstand, and dragged both canines out. For no reason at all, she said, except she thought I'd like it.
I have good kids.
If I can just get through next week, the birthday month craziness should die down and I'll get a chance to breathe. That will be a lovely change, and I'll relish it.
The enforced rest has done some good–I've been getting research reading in, and that always deepens the worlds I play with. I'm only getting bare wordcount, 200-400 words a day, since most of my energy's going elsewhere. I get itchy and tetchy when I don't write, but at least 200 words is a prophylactic measure. I'm only slightly annoyed with the world as a result.
So today is for running, listening to kulning (a new obsession) and being grateful to my Past Self for scheduling subscription stuff so I don't get home today and have to engage in a scramble to get that done. Hallelujah and thanks, Past Self! I've almost forgiven you for that "[[put sex scene here]]" you pulled last week.
Almost…