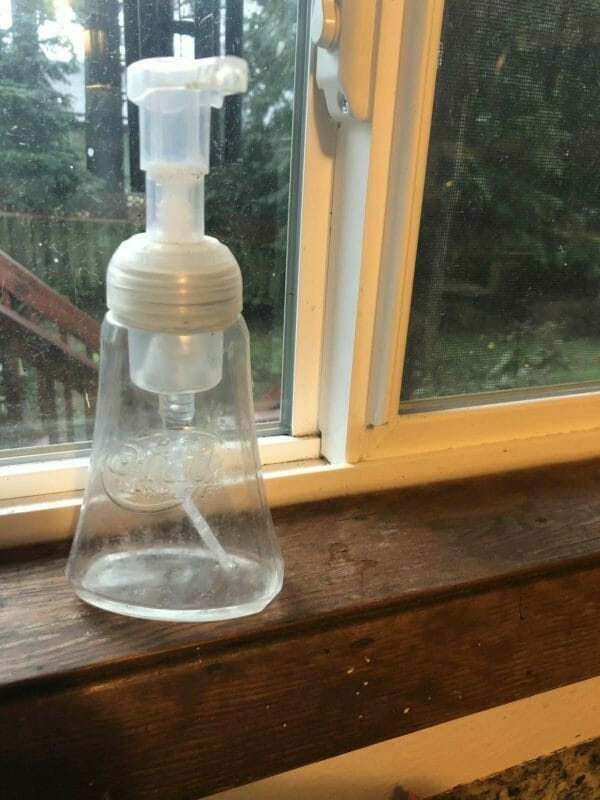 This is the empty container for the antibacterial soap we found worked best for Odd Trundles's yeasty paws. I…couldn't toss it just yet. So it sits in the windowsill, where I see it while I do dishes and I think about that little fellow and how much I love him still.
The cracks in my heart make it bigger, make it easier for that beast to expand. But oh, sometimes…they ache.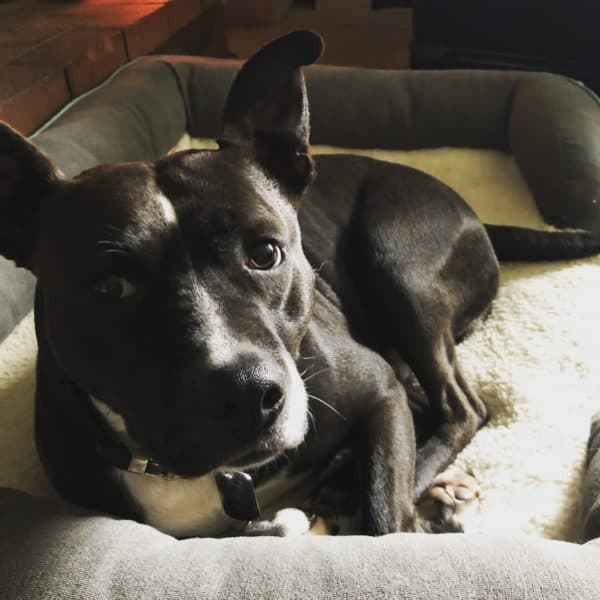 And this is Sir Boxnoggin, Lord van der Sploot, who has put on several pounds and a layer of gloss to his coat and is hoping very much that you are bringing pets or a treat for a Very Good Boy. He has lost his shyness and become the goofball I suspected he was under all the trembling uncertainty.
So many things hurt. So many things are beautiful, too. Some days I can't tell the two apart. I would not trade the pain to make the beauty more, or trade the beauty to make the pain less. It's not the ache I dread, but going numb.
It's been a long week, chickadees. Let's all have a bit of a reward for getting through it in still-breathing fashion. Be kind to yourselves this weekend, please.
Over and out.