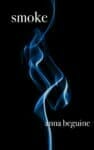 The snow is worn away by waves of rain, and yesterday I went looking through my old notes for avatar. I left Michael crucified in midair, and maybe he's hung there enough. I really never liked him, but maybe I was a wee bit vengeful…
…nah, probably not. Maybe he needs to stay there a bit longer.
Anyway, I've got to get out and move. The snow was nice, but I've got to run, and Sir Boxnoggin needs his edges worn off. Today is all copyedits all the time the instant I settle to real work, and that's going to quite make my mood. Of course I have to make a few changes to the map of a fictional country, and that will quite make my mood as well.
The dogs don't care that it's raining–yet. They care only that they haven't been run and I managed to get my hair into a ponytail, which means WALKIES ARE ALMOST UPON US. I suppose nothing is really harmed by running them in the rain; it'll just make the house smell like wet dog.
…just as I typed that, my phone beeped. There's a flood watch–all the snow, now all the rain washing it away. Great.
Well, the water will only rise from here. Might as well get out while it's still a trickle instead of a flood. That way when I come home, everyone can dry off, warm up, and be glad to be inside for the rest of the day.
And I'll leave Constantius hanging for some while longer. I have to edge up onto this book, which means thinking about its habits and feeding while I'm neck-deep in six other projects, including Dolls. That one's going to be fun.
Every once in a while, thinking about my own mortality, I say I can't die yet, I have edits to finish. It's my own personal wall against misfortune; I cannot be killed until I have finished my work, and plenty is left undone. I know, realistically, it doesn't matter–Death does not play favorites, nor does she care for unfinished business–but it makes me feel better and more productive during the time I have, so I aim to continue.
Off we go into curtains of rain. Boxnoggin will be ecstatic for roughly the first four minutes, before it penetrates his thick skull that we're not going back inside to shake off anytime soon. Miss B, of course, will only care about getting done so we can go inside to shake off. This is the great division between them, and instructive to watch.
Happy Monday, hoopy froods. May your toad-swallowing for the day be performed quickly, cleanly, and with a minimum of fuss, as I hope my own will be.
*laces shoes, nods, and takes off into the rain*