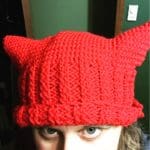 Amazon's still bollixed up about the Atlanta Bound release. Ah well, all other distribution platforms are doing well, and you can get the .mobi edition through Gumroad. So if Amazon's jackassery is getting you down and you need your final fix of Ginny, Juju, Lee, and the gang, head on over.
Yesterday was a Very Good Writing Day. I tossed out a whole scene in The Poison Prince, but at least that wrong scene had shown me what the right one needed to look like, and said right scene consequently came out with little trouble. Then I switched to HOOD and a ball; there was dancing and intrigue, all leading up to a scene change and a seedy bar brawl. I suspect this is the first of many; what is a Robin Hood story without them?
Today I have to write the actual bar fight, and figure out if the next scene in Poison Prince is the bedridden Emperor or something else. I suspect I'll need more coffee for the latter. Epic fantasy is slow to get out the gate, and finishing the massive revise on Book 1 almost broke me. I'm pretty sure the reason I'm tearing my hair out over Poison Prince is that I want to avoid Revision Hell, but I'm not sure it's possible. Epic fantasies, when they break out of the egg, require a certain amount of effort to train their beaks and claws. Robbing them of the exercise might make them faint, or I might just be making a virtue out of a difficult part of a process.
I also might make lasagna today, because clearly I am a glutton for punishment. Though if I'm going to do that, I should stop blogging and get started, because of course lasagna requires proper bread to go with it, and proper bread does not make itself.
I hope your week has been calmer than mine, dear Readers. We're almost to the weekend, but for now I'm putting on my Menstrual Rage Hat and rolling up my sleeves. Let us take no prisoners and reach the weekend all in one piece.
Or, at least, in a minimum of pieces…