There are some books that live very close to the writer's heart, and this is one of mine.
When I was much younger than today, we moved from Great Britain to Wyoming, and the culture shock was immense. The only thing to love about the place was the wind coming over vast sweeps of long grass and whispering secrets into my aching ears. When we left again, this time to move to the Pacific Northwest, I cried as quietly as I could in the car, telling the plains and the wind I'd be back.
It took many a year, but I finally returned. Not physically, but I'm not sure it matters.
Fireside was the only publisher willing to take a chance on this book, for a variety of reasons, and the only publisher I felt comfortable trusting its bloody beating heart to; this beautiful cover was made by Eleanor Chuah. I'm proud and honored to invite you into this book, my dear Readers, and I hope you enjoy it…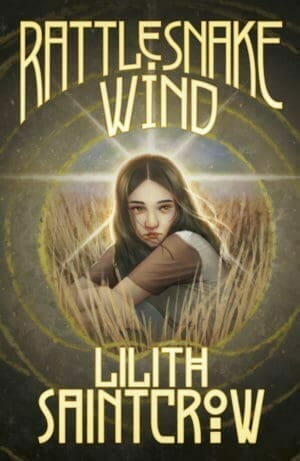 The first night we spent in that ancient mobile home, the wind mouthed its corners with a low whispering almost like words from another room.
Desiree Sarpe and her family–minus their domineering, abusive patriarch–have settled on the Wyoming plains, where the wind speaks, the grass whispers, and power comes in the strangest, most ordinary of forms. Unfortunately, the past and its terrors can't be easily shaken, and Dez is about to find out how brutal, bloody, and costly magic really is…
Coming in December 2018; now available for preorder at Amazon, Barnes & Noble, and independent retailers.