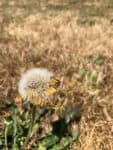 I finished the zero of Incorruptible on Friday, and consequently have spent the last two days trying to avoid working. I've thrown myself into housecleaning that didn't get done with a release and a zero finishing at the same time, and it was still almost physically painful to not-write.
I watched a lot of documentaries. I obsessively played a lot of Summoners War. I took the dogs on very long rambles, which means I have an interesting blister and Sir Boxnoggin is all but dancing in place wanting a proper run but not as energetic as he would be if we'd simply stayed home.
I should be feeling rested. I should be ready to tackle a fresh round of work–Atlanta Bound needs a revision once I prep the last chapters for the serial, the full Roadtrip Z box set news a top-to-bottom revise once I finish that, and concurrently there's the Robin Hood in Space and the portal fantasy to decide about. I'm also hearing rumbles that the epic fantasy might be coming back to me with an edit letter, so I'm not short of things to do. I'm not even short of the order to do them in.
What I am short of is patience and focus. Two days of aggressively not-working only made me short-tempered and silly. I know that I always need more downtime than I think, I know that the irritation is just a phase and I'll try to work, run up against a wall, take another day off to watch movies and cry thinking my career is over, and finally wake up the day after that ready to work and wondering why I started sobbing for no reason.
I suppose it's good to know my own decompression process, but it never gets any bloody easier. The only question is one of degree.
Maybe I'll start work on Dolls instead. Watch some Wong Kar-wei movies, always a joy and delight. Play yet more Summoners War. Run twice a day instead of once. Go to the grocer's.
Well, maybe not the last bit. Having to leave the house and be pleasant in public will be like pouring lemon juice on a mass of paper cuts. But in any case, I know this song, I've heard it before, and in a little while I'll be all right again. At least finishing *mumblemumble* books and going through however-many releases means I know I'll survive this. I have every other single time before.
The suspicion is still painful, but again, I know this song. I'll hum along, and wait for it to end.
Over and out.